Above Plaka beach is an enclosure which is home to a muster of peacocks. Sometimes they sneak out and sneak around on the beach. They are very cute. The first time I was here, I wondered what on earth the weird noises that were heard could be. It was the peacocks. :-)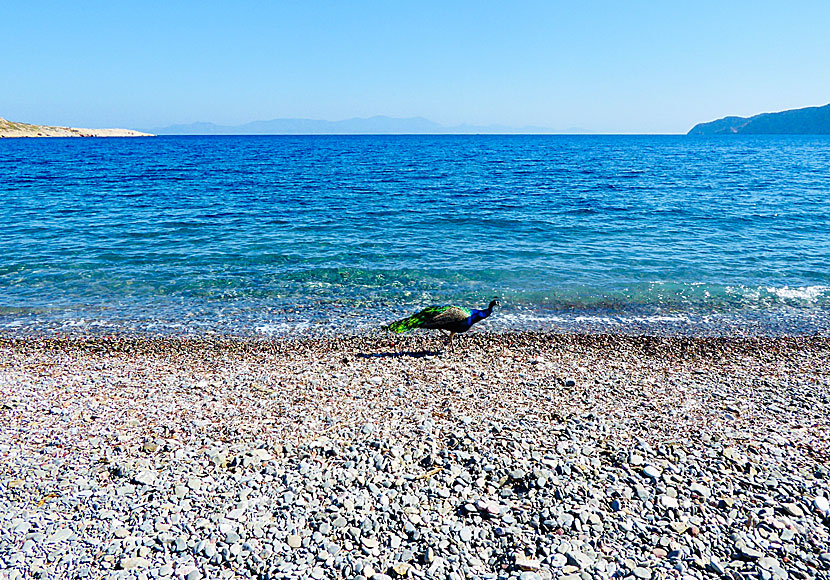 One of the peacocks at Plaka beach.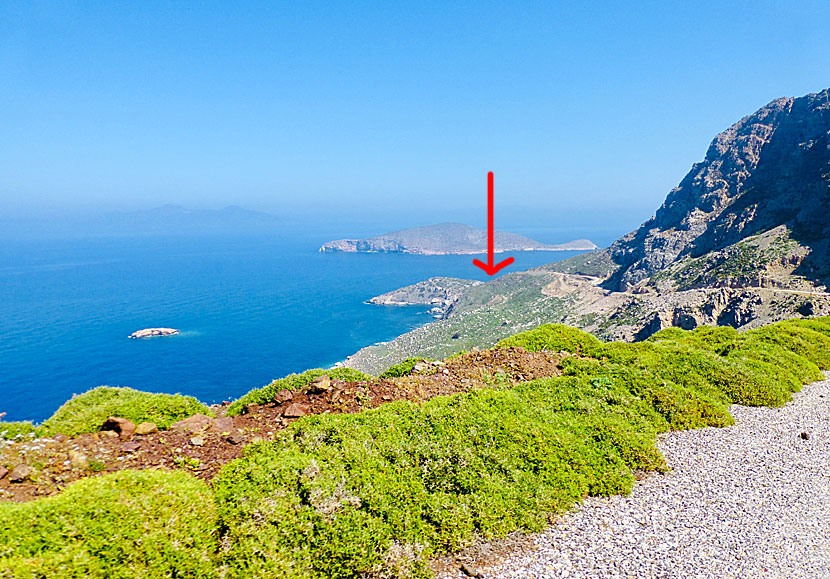 Plaka is under the red arrow.
The picture above is taken from the road to the monastery of Agios Panteleimon. The big island is called Gaidouronisi and the small island on the left is called Vrachonisida Giakoumi. On the latter island, one of the Mediterranean's most unusual birds, Audouin's gull (Ichthyaetus audouinii), breeds.
Plaka is about 11 kilometers from Livadia, 4 kilometers from Agios Antonios and 3 kilometers from the monastery of Agios Panteleimon.