The most visited sight on Tilos is the Monastery of Agios Panteleimon. The monastery lies in a spectacular and, to say the least, wild landscape in the north-western part of the island. The drive to the monastery is at least as worth-seeing as the monastery itself. You can go by bus to the monastery on Sundays. The bus leaves from the square in Livadia.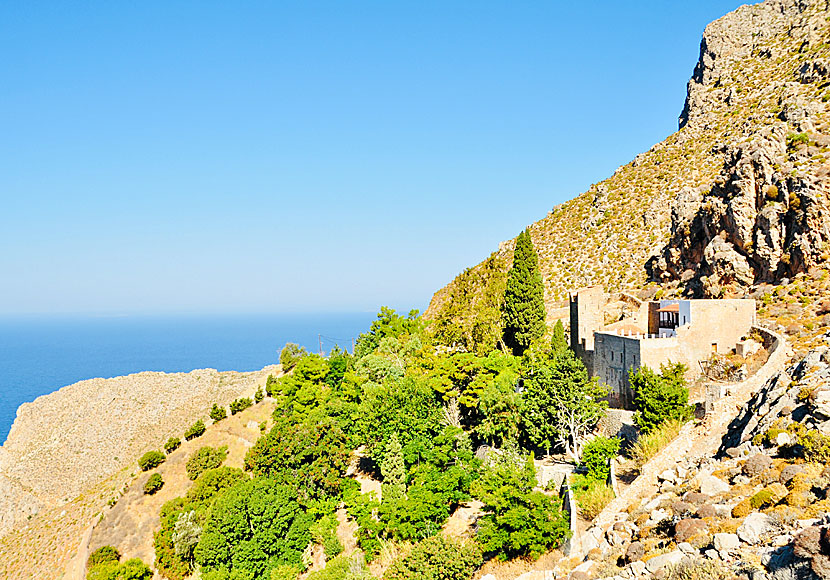 Agios Panteleimon is very beautiful located.
From Plaka beach and up to the monastery the way becomes more beautiful and dramatic the closer one gets. To say the least, a breathtaking distance. From the parking lot outside the monastery there is 200 meters down to the sea and the view is adorable. Please stop for a while at the parking lot, if you are lucky you will see Eleonora Falcons plunging down the cliffs. That's how majestic as anything else.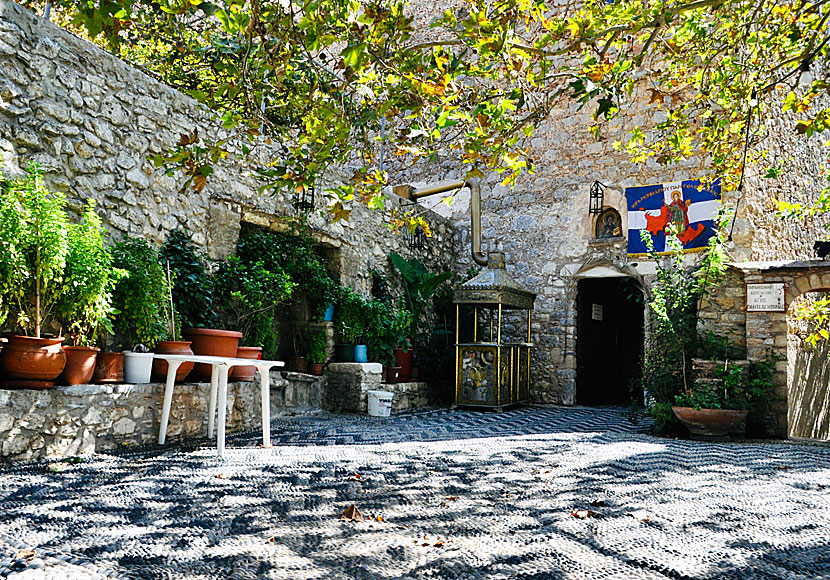 The entrance to the monastery.