Unfortunately an artist used the village as an art installation a few years ago. He put up mirrors in the houses, which I understand would strengthen the feeling of abandonment. The mirrors remain, many of them are cracked and there is mirror glass here and there. Nevertheless, I think Monastiria is worth a visit.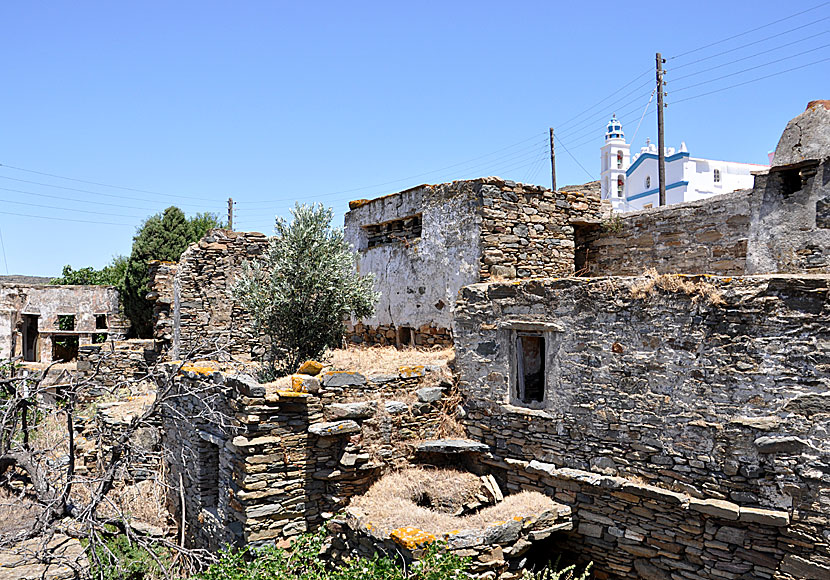 The abandoned village of Monastiri in Tinos.
This abandoned and captivating village lies between the villages of Krokos and Komi, which in turn is quite close to the love village of Agapi.