Of all the beautiful villages on Tinos, it is this little gem that is blessed with the most beautiful name, because Agapi means Love in Greek. Imagine to live in a village called Love! Would not that be something. The person that once named the village must have loved his home village.
Agapi is known for its many pigeon houses.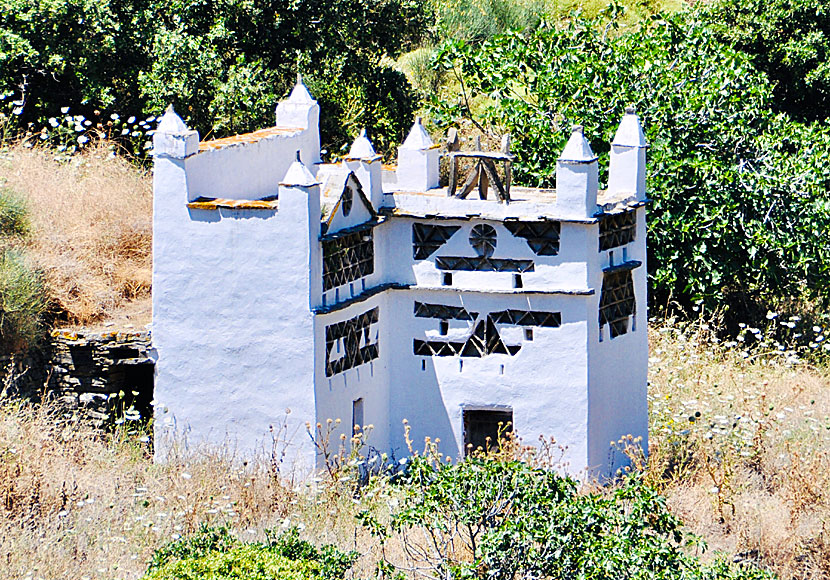 One of the pigeon houses in Agapi.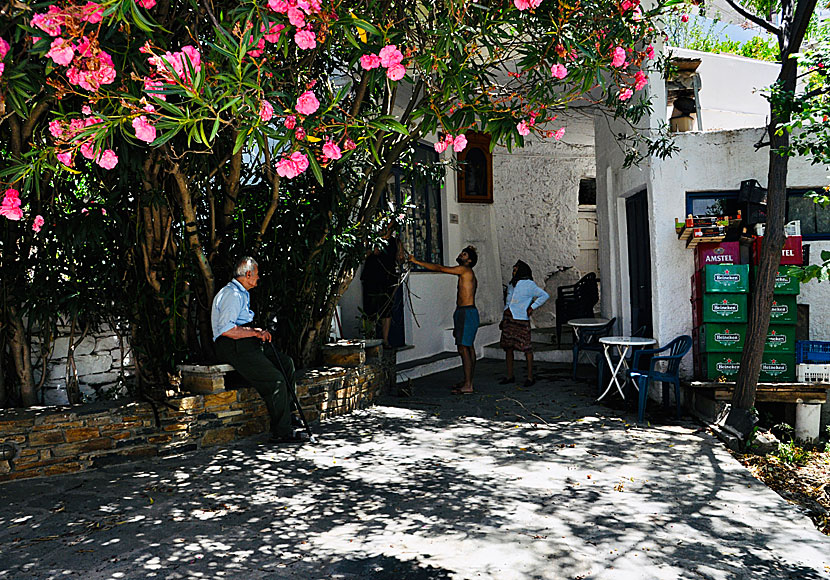 Entrance to the love village Agapi.
And it is not difficult to understand why Agapi has such a beautiful name. Firstly, the village is set extremely beautiful in a magnificent valley with lush trees and lovely dovecotes. Secondly, the village is amazingly charming, admittedly quite shabby, but it's the inside that counts, isn't that so.