Opinions differs about how many dovecotes there really is on Tinos, some say 600, others say 1,200. The truth may be midway between the two.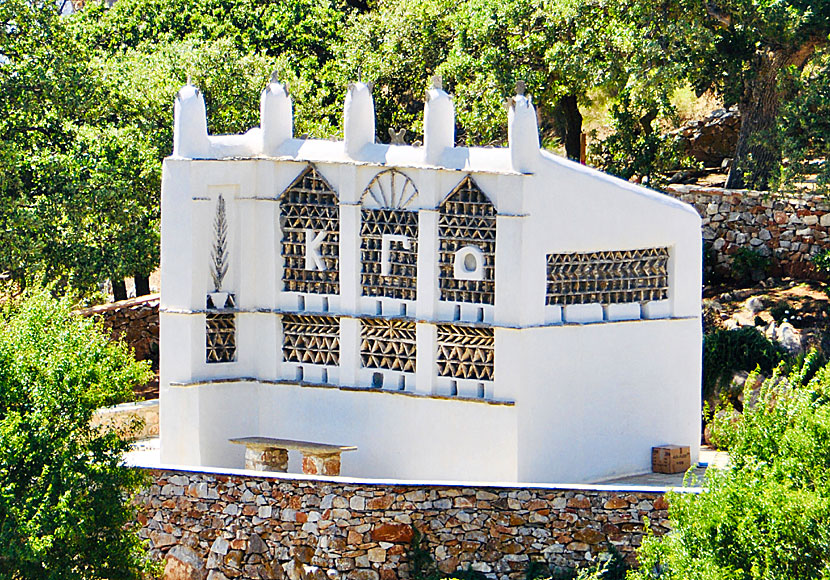 One of the many beautiful dovecots.
The Venetians hold rule over Tinos for many years, and of course they have left their mark on Tinos, among other things they built a lot of dovecots. Aside from eating pigeons, the Venetians used their droppings as dung.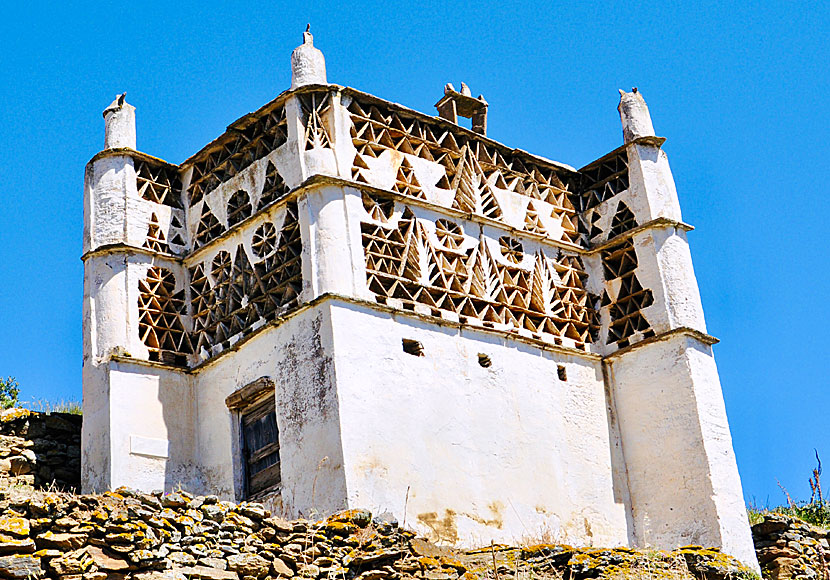 There are lots of dovecotes in Tinos. As here in Tarabados.