The tiny village of Mesi lies at a crossroads after Exobourgos. The village is not much to talk about, it is the crossroads called Pentostrato (five roads) that is worth going for. In one corner of the crossroads lies Taverna Pentostrato, which is one of the island's best tavernas.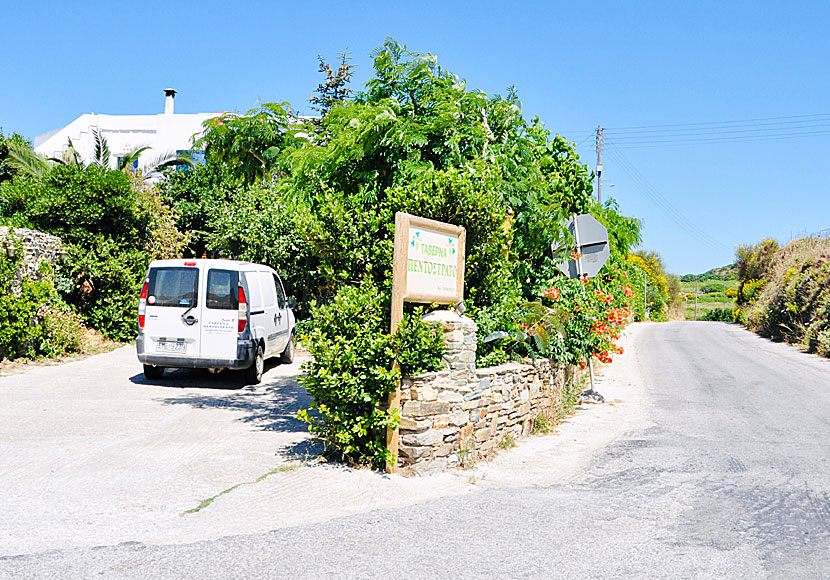 Taverna Pentostrato on the left and the road to Livada beach on the right.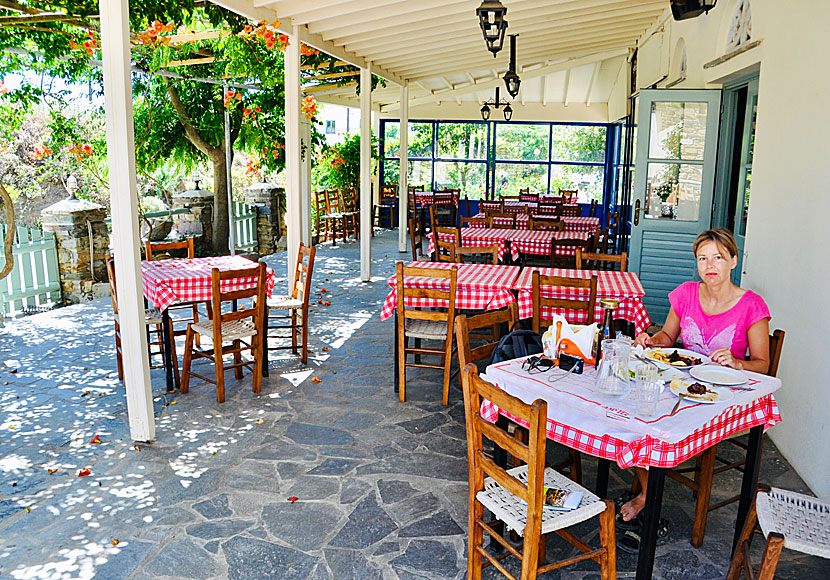 Taverna Pentostrato in Mesi serves very good Greek food.
I wrote this on my blog after we ate there the first time:
"We ate lunch at Taverna Pentostrato just outside Mesi. Oh my god what a superb food, and how cosy, and what a friendly staff! When we got the bill it came up to € 19.50, we paid € 22. Then the guy said that we could not pay any tips because it was the first time we were there! Then he came back with two glasses of rakomelo, and perhaps the tastiest - and largest - creme brûlée we've ever eaten. Taverna Pentostrato is clearly worth a detour!"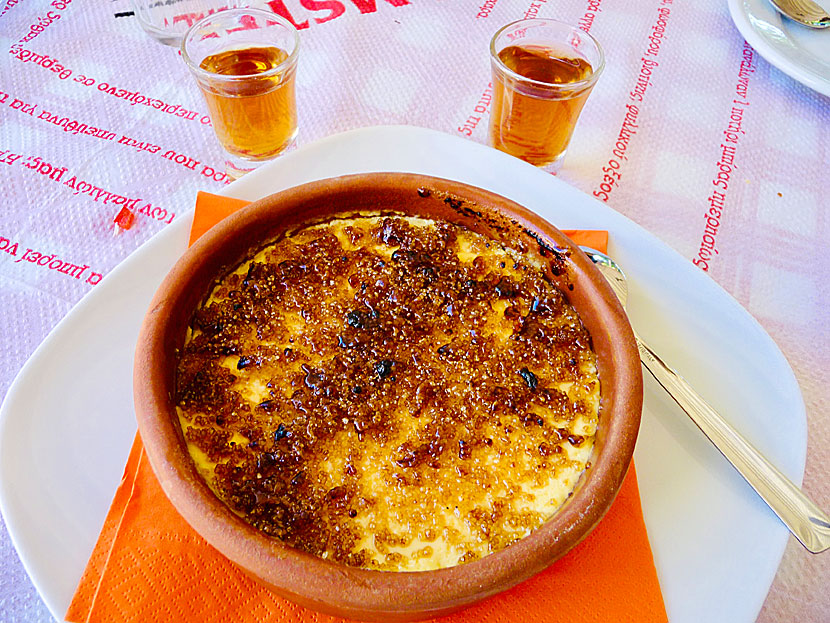 Creme brûlée at Taverna Pentostrato in Mesi.