Kardiani - about 14 kilometres west of Tinos town - is one of the most beautiful villages I've ever visited.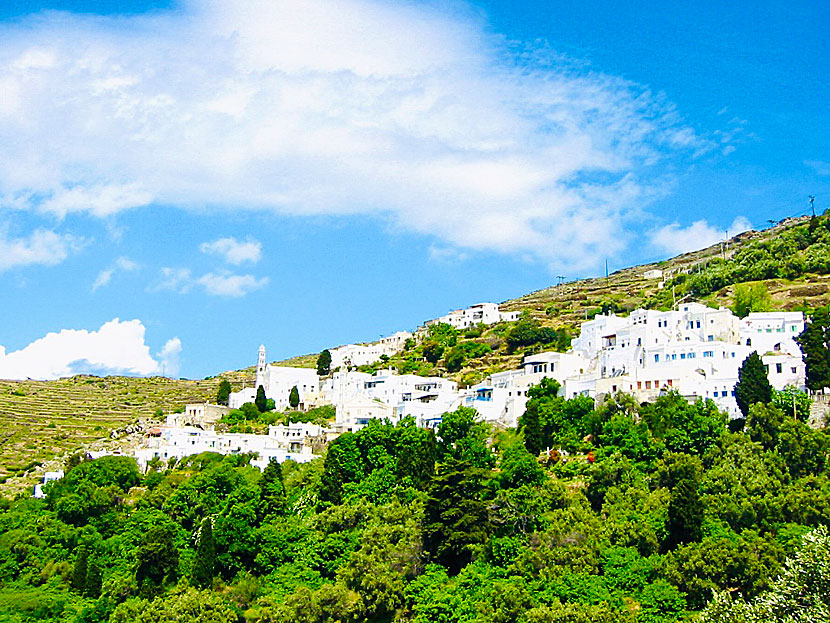 Kardiani. You can see Syros in the distance from the village. Down on the coast, one can glimpse the beaches of Kalivia and Giannaki.
Kardiani is the large diamond among the many beautiful villages on Tinos. A marvel with a location so beautiful that it is hard to believe that it is true. To get into the village itself, you walk down via a steep steps from the parking lot. I can assure you that it is not the only steps in the village.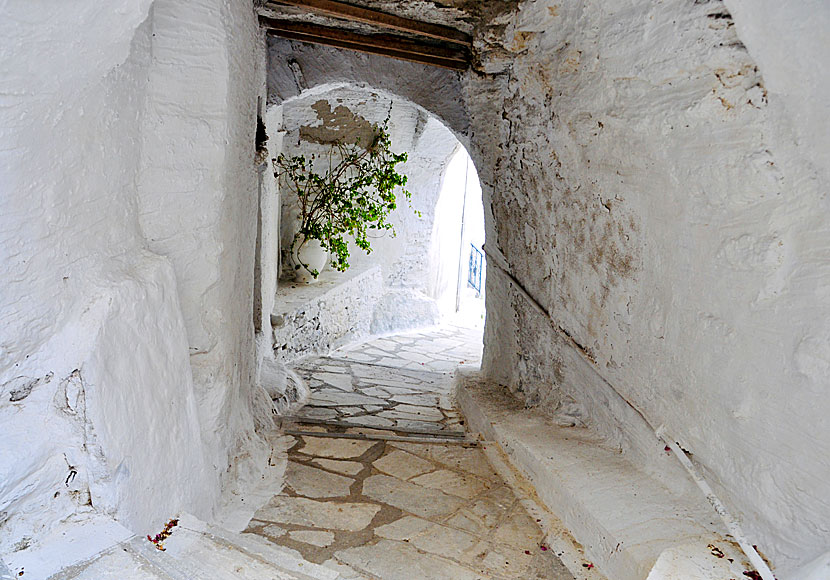 One of many beautiful alleys in Kardiani.