Livada Beach lies far up in the northeast corner of the island, about 17 kilometres from Tinos town. Previously, it was a misery to get here, the road was in terrible condition and you needed a very good car. Now when almost all the distance (which begins at Steni close to Mesi) is paved, it's just the last kilometres that is a bit tough, but it is possible to drive, even with a scooter.
Livada beach.
The beach is like no other beach on Tinos. I wrote this when I wrote about Volax: "It is as a giant played marbles and then got tired of it and just went away". That giant seems to have thrown some marbles all the way to Livada, the rocks at the beach is covered with the same boulders as in Volax. The rocks are similar to those found on the beach at Kolymbithres in Paros.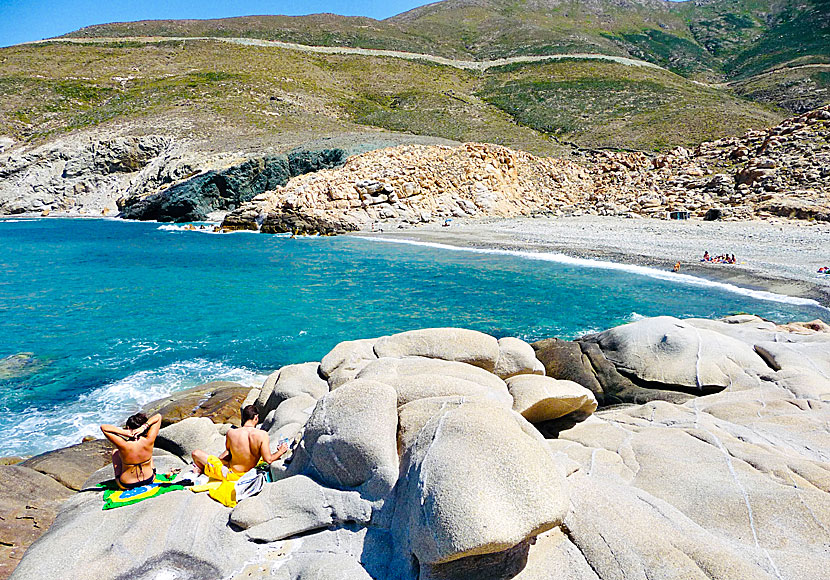 Rocks at Livada beach.