If you feel like climbing a mountain, you can make a visit to the top of the giant rock of Exobourgos north of Tinos town. Up here, at an height above sea level of 559 meters, lies an ancient fortress which was built by the Venetians. There is not much left of the fortress, almost all the buildings are in ruins, but you still get an understanding of how it once looked liked.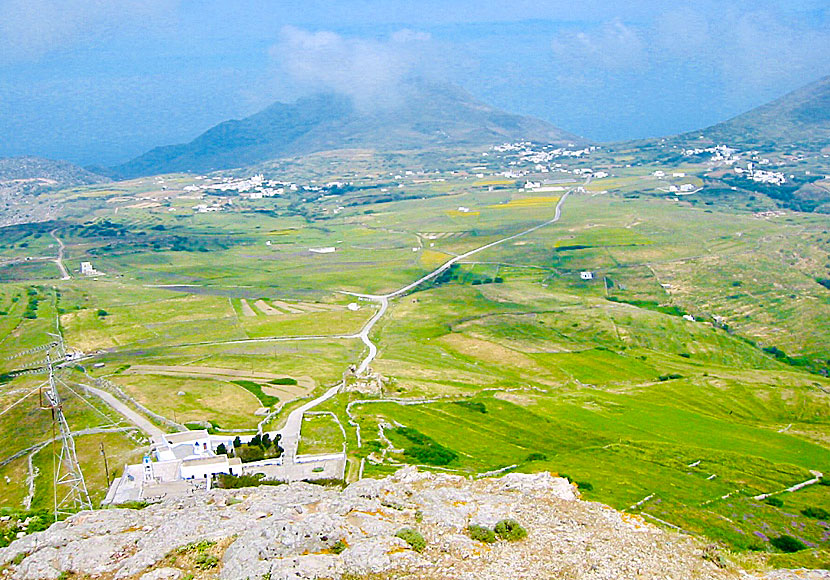 The question is, how on earth did they manage the feat to even build something up here. The first thought I had was that there must have been as difficult as building the pyramids.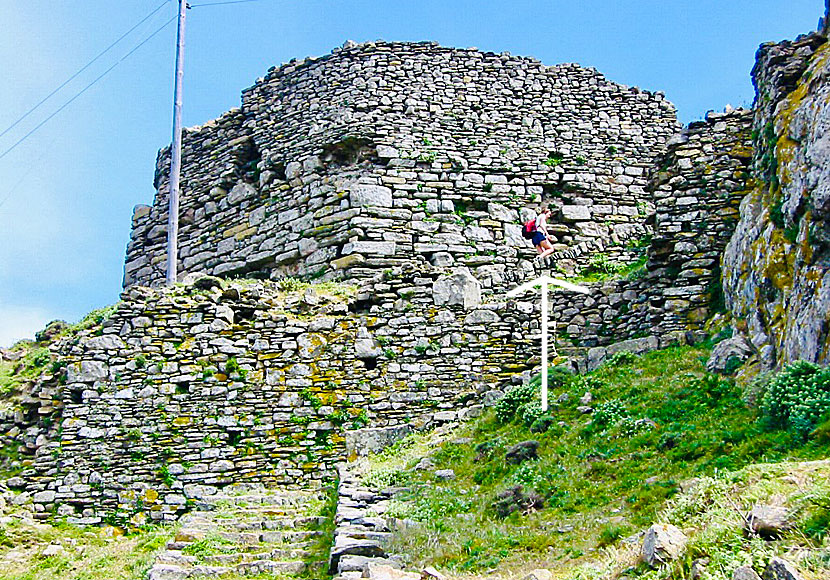 Parts of the fortress of Exobourgos.