The selection of rooms are for obvious reasons very small, but perfectly enough for the few tourists who travels to Agathonissi. I have heard that there are nearly 60 beds on the island, but I think that the number is a little exaggerated.
We always pre-book on Agathonissi, if everything would be fully booked, it may take some days before the next ferry arrive, and it's a bit disconcerted, if you say so.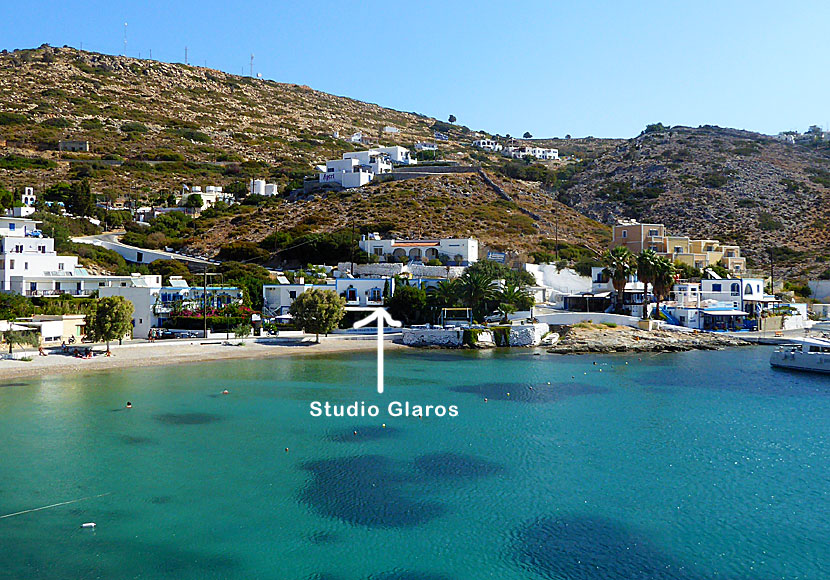 We usually stay at Pension Glaros - or Seagull - which in my opinion is the best pension on Agathonissi. Below the Pension Glaros is the nice Restaurant Glaros. Others prefer Pension Maria who have simpler standard than Pension Glaros, but it is still a very good accommodation. The location is perfect, it lies almost on the beach.
There is also two new pensions, Studios Ageri and Island Studios, above the port. They looks very nice in the pictures, and the view is really something.
Pension Glaros
Telephone: +30 22470-29062
Mobile: +30 6977215879 or +30 697 891 6926
Email: voulamicheli@gmail.com
Pension Maria: +30 22470-29003, or e-mail: mariakamitsi@hotmail.com