No historical sights, you can just lean back and continue to read your book. The most worth seeing you can experience on Agathonissi is when the ferry Nisos Kalymnos turns up. Then it seems as the whole island is out and about.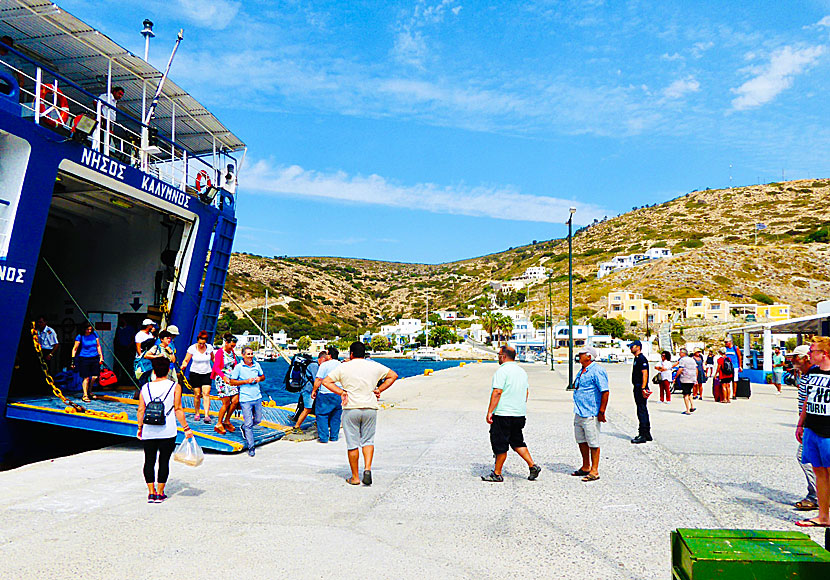 When the ferry comes it is an attraction as good as any.
Is anyone leaving today? Are any new tourists coming? The ferry comes twice every other day and it is an attraction as good as any.
Are you interested in boats in general, and sailing boats in particular, you will have your fill of boats on Agathonissi. The port is ideal as night harbour for sailing boats and there are often many boats swinging at anchor.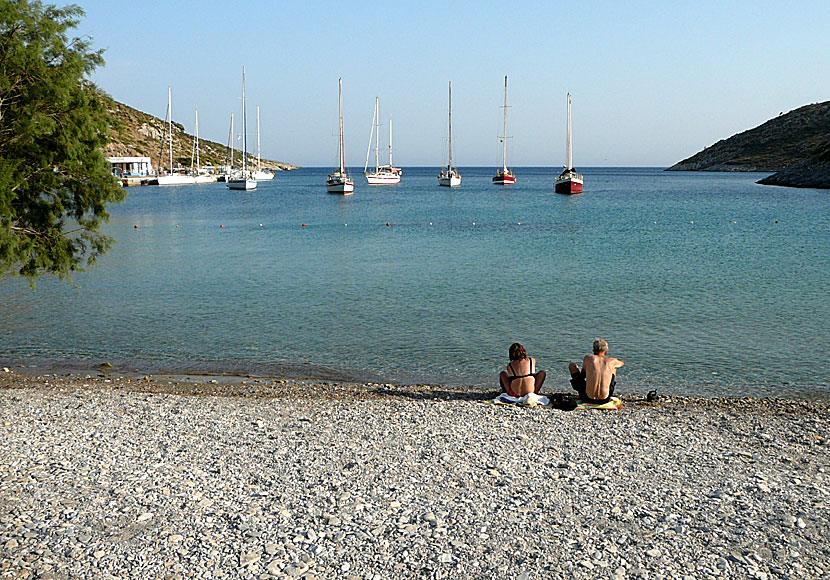 The many yachts is one of the island's few attractions.