In spite of the fact that Agathonissi lies a little out-of-the-way and seems to be in a world of its own, it is amazingly easy to travel here. However, it is difficult to travel from the island, but it do not depends on bad ferry connections, it depends on the fact that you do not want to leave the island.
BY INTERNATIONAL FLIGHTS
The absolutely easiest way is to go by air to Samos. From the airport of Samos, take a taxi to Pythagorion (4 km) and from there, go on by ferry to Agathonissi. There are usually plenty of available taxis outside the airport terminal. Ferry tickets can be bought in any of the travel agencies on the main street in Pythagorion, or at the ticket kiosk in the port.
Another option is to go by air to Kos. From Kos' airport, take a taxi to Kos town, and travel on by ferry to Agathonissi.
BY DOMESTIC FLIGHTS
The nearest domestic airports is at Leros and Samos.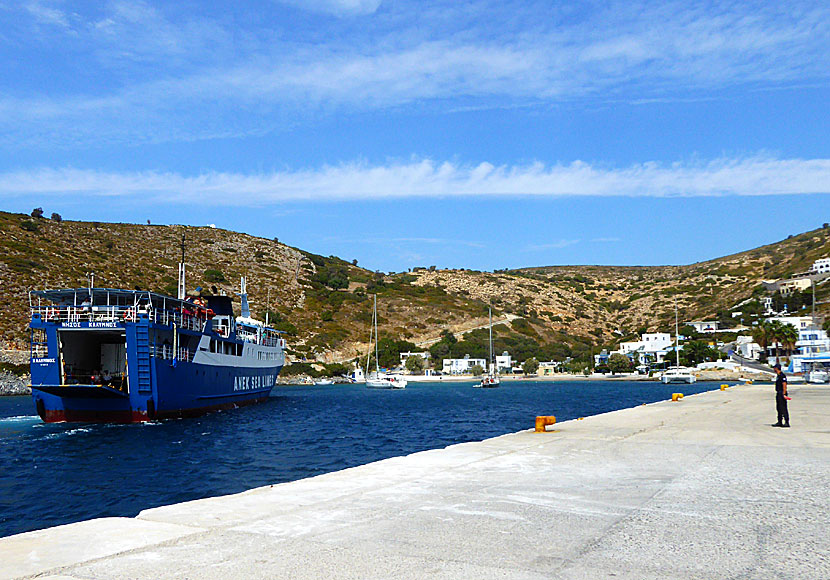 Nisos Kalymnos in the port of Agathonissi.