The port village of Agios Georgios is small and cute and lies adorable beautifully in a protected bay. Despite its small size, you will find all facilities you need to get a successful "ease-off-holiday".
Here are five pensions, two tavernas, café, snack bar and mini market. And everything is within crawling distance. What more do you need? Well, a beach within crawling distance would be nice. Of course there is one as well.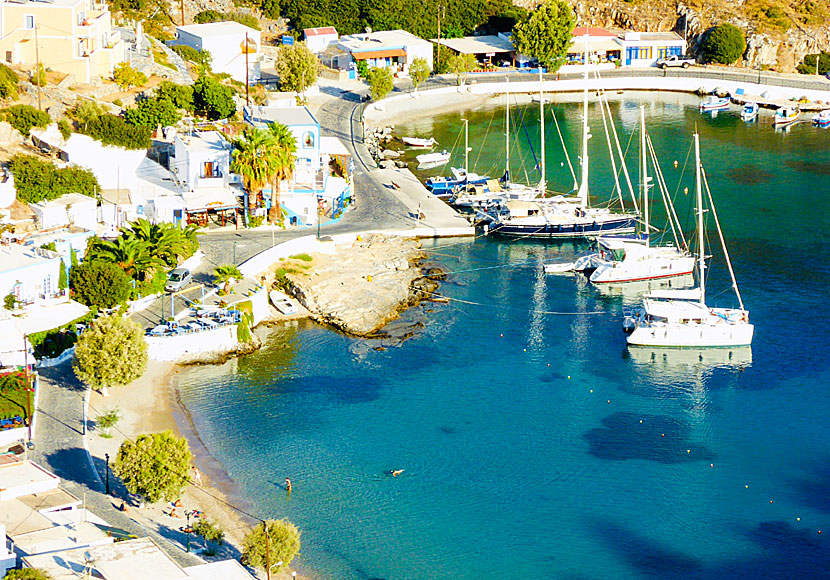 Agios Georgios is no bigger than this.
The beach begins at Taverna Glaros and extends about a hundred metres along the bay. The beach consists mostly of small pebbles, in some places it is mixed with sand. The water is lovely!
The only downside is that there is almost no shade, some half-grown tamarisk trees is the only shade on offer. Sometimes it's a proper scramble for the trees, so if you want to be sure to get a place you have to be early. New trees will be planted, so within a few years, all the tourists will have their own tree. :-)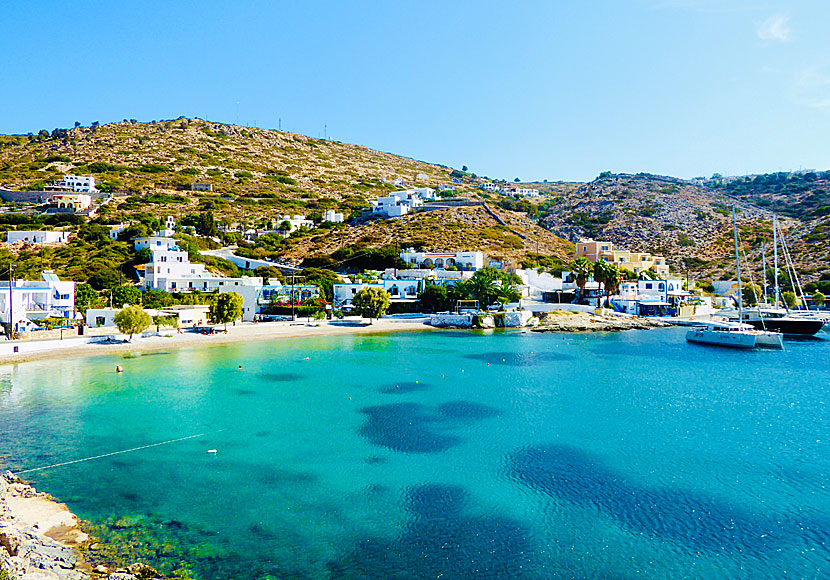 Agios Georgios. Above the village you see some of the houses in Megalo Chorio.