Xerokambos (50 inhabitants) is, together with Kato Zakros, one of the nicest tourist resorts in eastern Crete. The Palm Beach of Vai is also located in the area but you can not stay there, and of course there is also Paleokastro that also offers some beaches. But I prefer Kato Zakros and Xerokambos.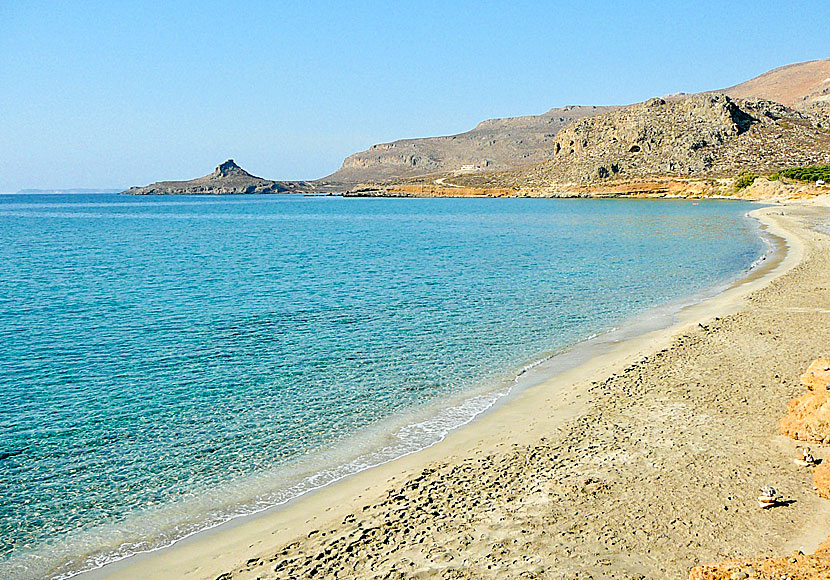 One of the beaches in Xerokambos.
Xerokambos is a tiny coastal settlement with discreet tourism. Xerokambos is a perfect destination if you like peace and quiet. The village is scattered over a plain with many olive trees. Here are some tavernas and pensions, as well as a number of very good beaches.
Book hotels in Xerokambos here »
The steep uphill road from Xerokambos offers scenic views. After about 17 kilometres you arrive at a plateau with a village called Ziros. The plateau is not by a long chalk as large as the Lasithi plateau, nor equally attractive.