Is the art gallery worth seeing? Well, the view is formidable, and the sunset is fantastic. The cost to build the art gallery was 4,050,000 €. The EU paid 75% of that sum. The contract went to a local builder, who certainly laughed all the way to the bank.
One of many anonymous men in hats that Yannis Gaitis was known for.
Nearby is an amphitheater called Odysseas Elytis, after the Greek poet who won the Nobel Prize in Literature in 1979. The ancient Greek-style marble theater opened in 1997 and can hold an audience of more than 1,000 people. Concerts and theater performances are held here between May and September. Even if there is no performance, the theater is well worth a visit, not least for the fabulous view of Mylopotas beach.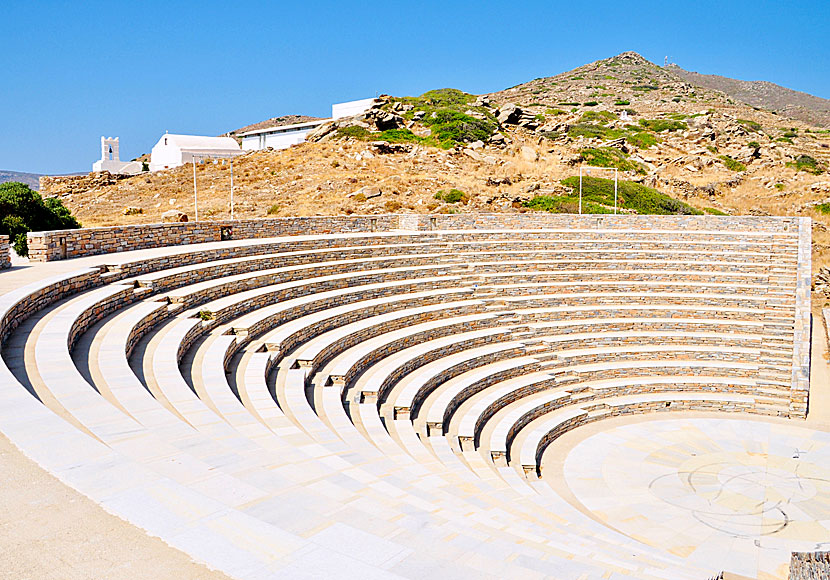 The amphitheater of Odysseas Elytis above Chora. Gallery Yannis Gaitis is visible in the background.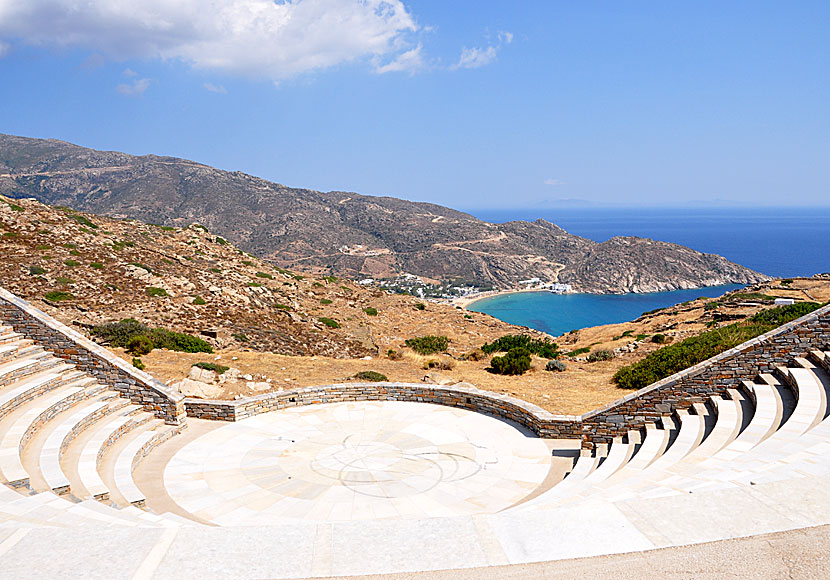 The amphitheater overlooking Mylopotas beach.