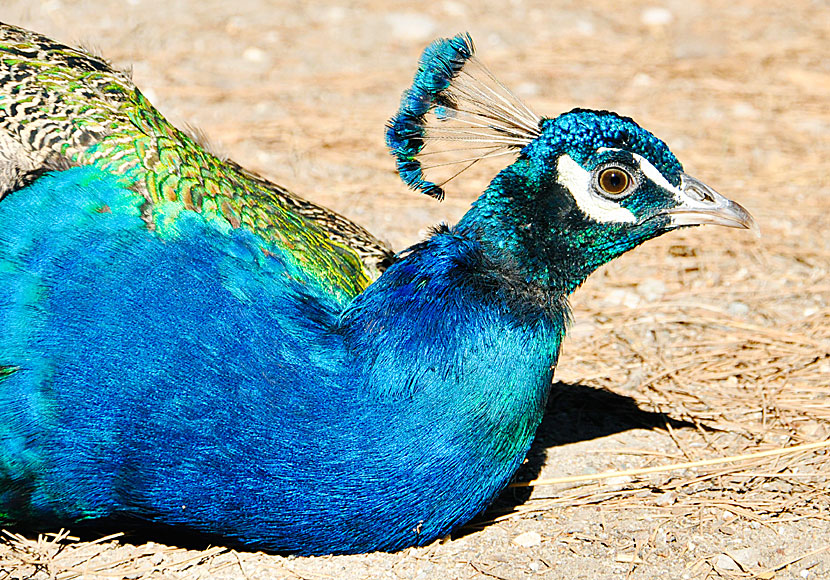 You get very close to the peacocks in Plaka Forest.
The islanders often goes here to have picnic at major weekends, they have barbeque and enjoy the existing tranquillity. And it's just the tranquillity that makes Plaka Forest such a unique place. There are not many other quiet places on Kos. The only sounds that are heard come from the many peacocks living in the forest, and I really mean many peacocks, they are just everywhere.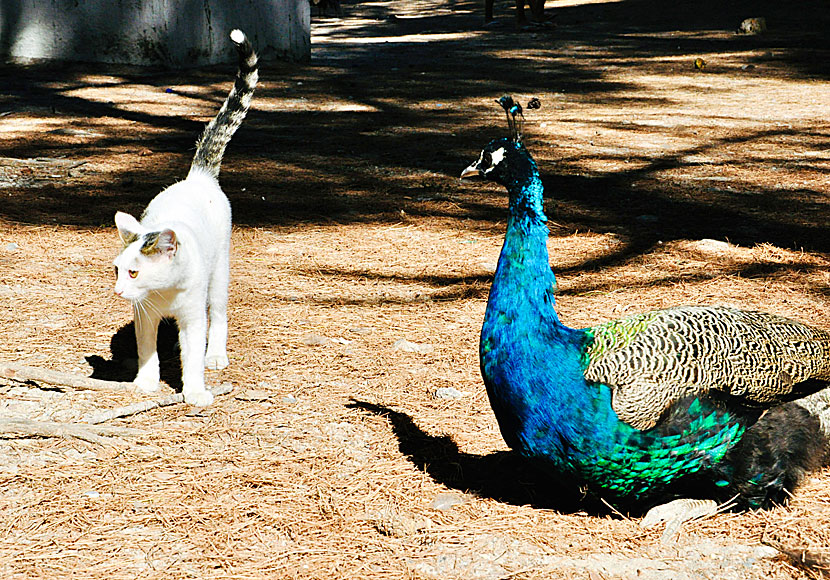 There are also a lot of cats in Plaka Forest.
The peacocks are domestic, curious and hungry, so bring some food for them. Or they may not be hungry, they just pretend to be hungry just to get some food. Water turtles lives in the small streams and they do also beg for food. They are really cute.