In Pyli, west of Zia, tourism is not as pronounced as in many of the other villages of Kos. Even if tourism do not pass unnoticed, there is a living Greek everyday life in the village. The village is quite large and has nearly 2,500 permanent inhabitants.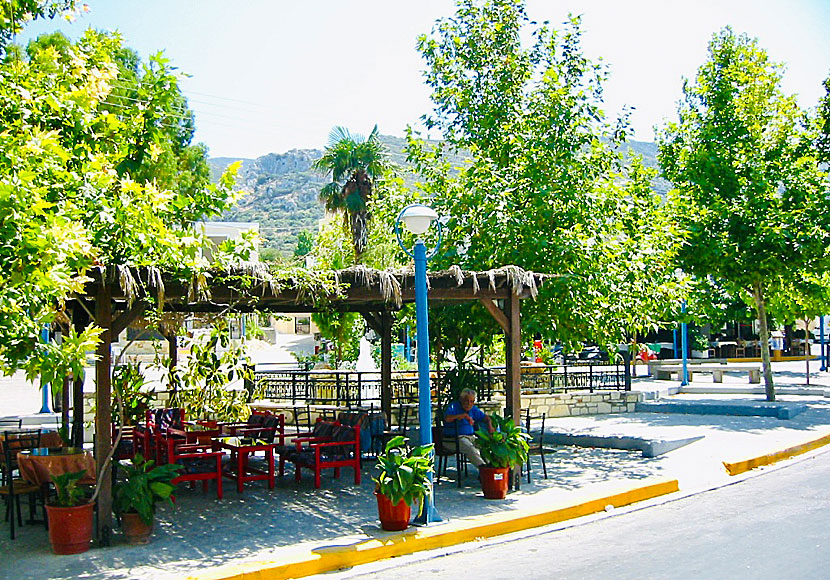 The taverna square in Pyli.
The centre of Pyli is dominated by a large square with tavernas and cafes. An exemplary orientation map of the surroundings stand in one corner of the square. If you turn right at the sign, you will soon reach an old cistern where the villagers still fetch their water.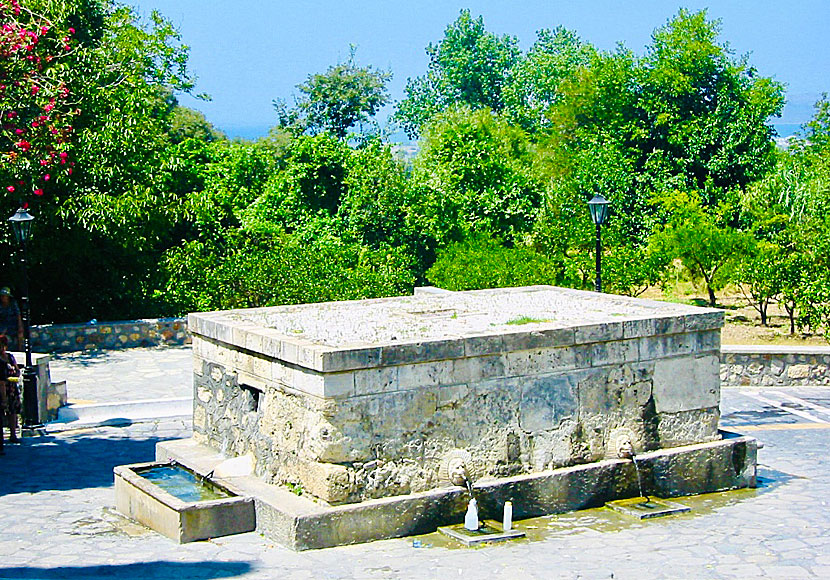 The old water cistern in Pyli.