Halfway between Zia and Pyli is the Castle of Paleo Pyli located in an incredibly beautiful landscape. Here are wild mountains and forests of conifers and cypress trees, and the cicadas are singing as it were their last song. The castle was built as protection against pirates and was therefore built as inaccessible as possible. And that must we tourists suffer for, the stair-path up to the castle is steep.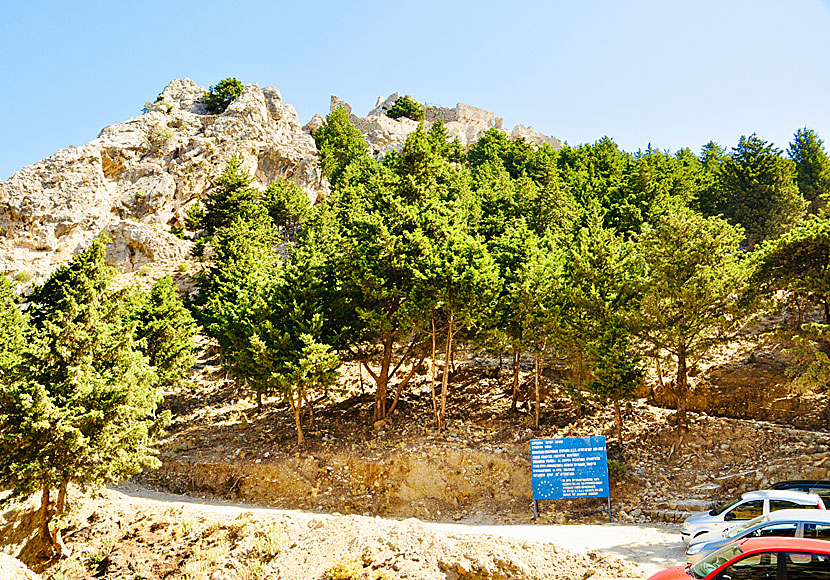 The area itself must once have been very large to judge by all the buildings, ruins and stone walls. On the hilltops on both sides of the old town, there once stood defence castles. The ruins are still there. The walk up to Paleo Pyli is worth while, the reward is a breathtaking view. An enterprising person has opened a small cafe at the top, where the tables stand on the steep slope.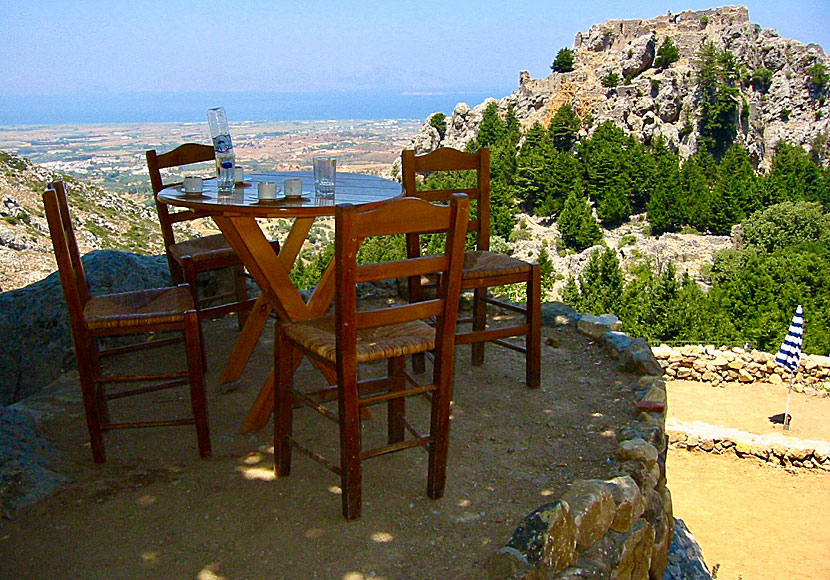 Café with view in Palio Pyli.