Milos is not an ideal island for hiking - parts of the island is inaccessible even for hikers - but there are a few gems for those who want to discover Milos on foot.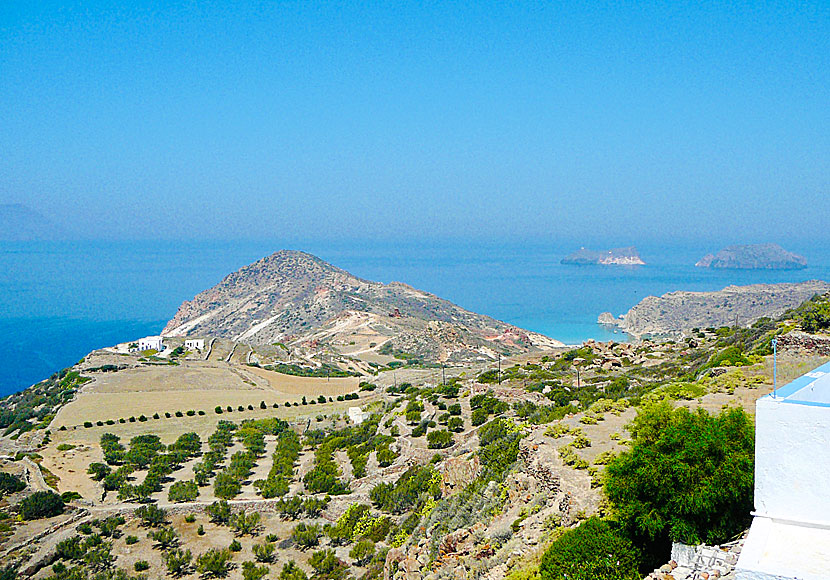 Beautiful and hiking friendly landscape below the Plaka.
One nice hike begins in Filakopi, or at Papafragas, and ends in Adamas. Take the bus to Pollonia and ask to get off at Filakopi or Papafragas. Almost the entire hike goes along the coast, on the way you will pass Sarakiniko. It is a nice hiking route in a different surrounding, and it is close to a cooling swim.
Another hiking route begins in Adamas and takes you along the coast and then up into the mountains and further down to Klima. From Klima you continue up to Tripiti, on the way you can visit the catacombs, the Roman theatre and the place where they found the Venus de Milo.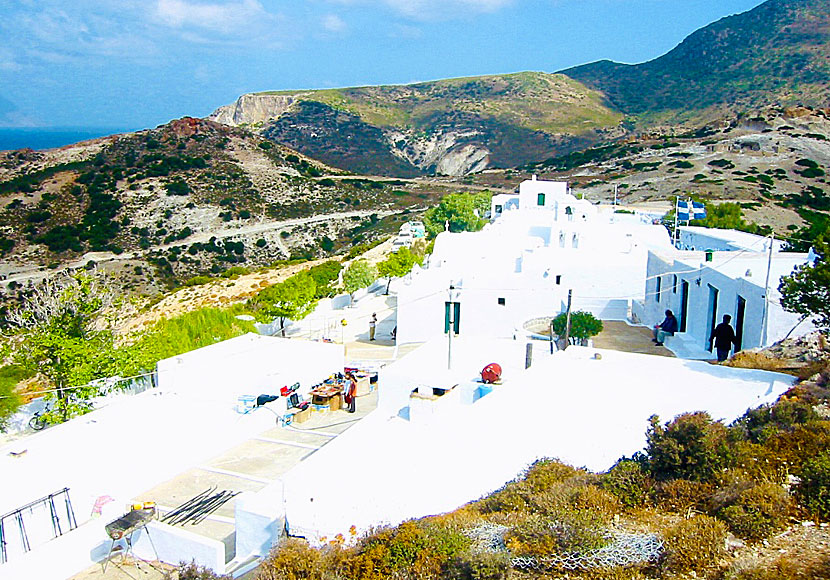 Hike to the Monastery of Agios Ioannis of Siderianos.