Is it a good film? I would like to answer yes to that question, many people love it, but personally I think it's just too slow (even the short version). Too bad that the whole film was not shot on Amorgos, then it would be the world's best film. :-)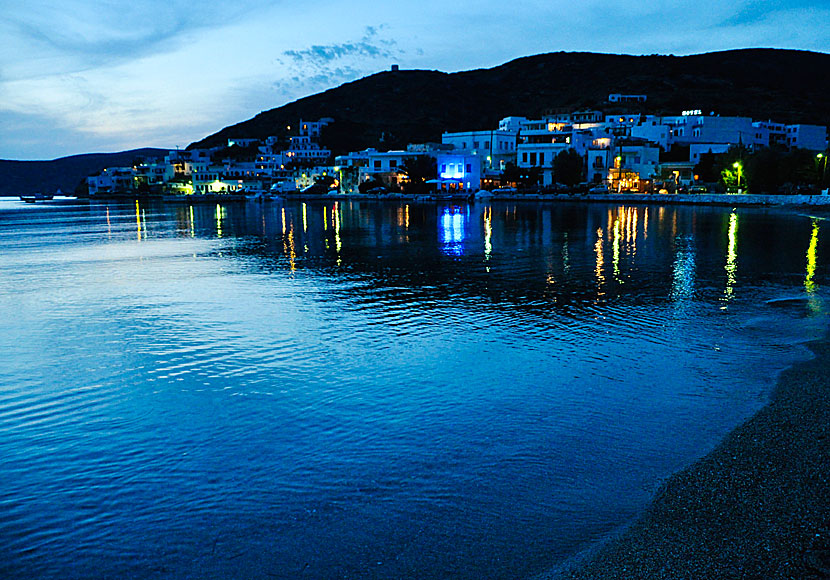 Katapola at night with the bar Le Grand Bleu in the middle.
A bar in Katapola is named Le Grand Bleu, which is the French name of the film, previously the film was shown outdoors on TV every night. From the summer of 2014, that is no longer possible. Either the reason is that the owners got tired of the film, or it has to do (as some say) with copyright.
There are also hotels where the name Big Blue is included, and in some other things, so no doubt about it, the film has made its mark on Amorgos.