Ios has never really attracted hikers, instead they have searched for quieter islands like Naxos and Amorgos. I think that Ios also will attract hikers in the near future, because Ios is a very good hiking island. The scenery is beautiful and outside the tourist areas there is a pleasant tranquillity, it is rare to meet someone else, often you are alone in the mountains.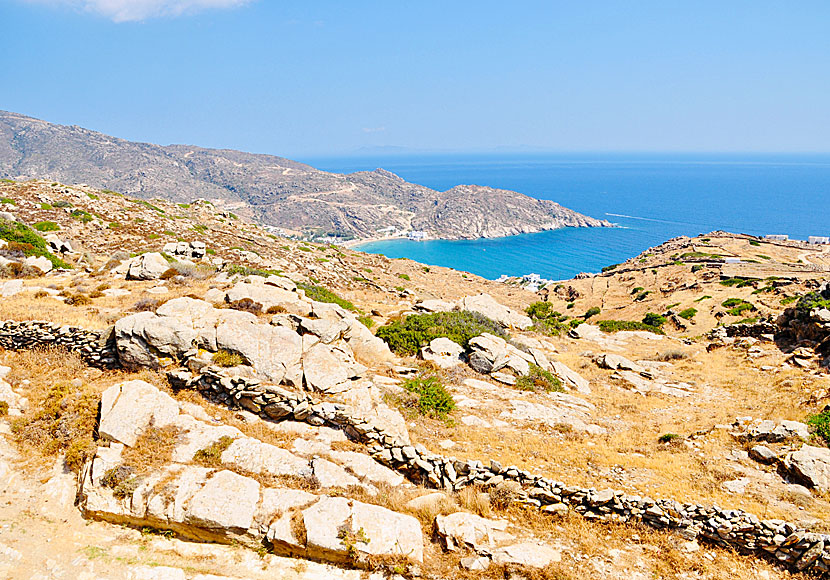 The landscape is hiking-friendly and offers beautiful views.
The picture is taken from the amphitheater at Gallery Yannis Gaitis. The beach down the bay is Mylopotas beach.
A nice hiking route starts at Mylopotas and follow the coast to the solitary beach of Sapounochoma. Another, clearly harder, hiking route begins at Mylopotas and ends in Chora. The hike takes you straight into the mountains, up to Ios highest peak of Pyrgos (713 metres above sea level), from there it goes down until you reach Chora, where a cold beer is waiting for you as a reward.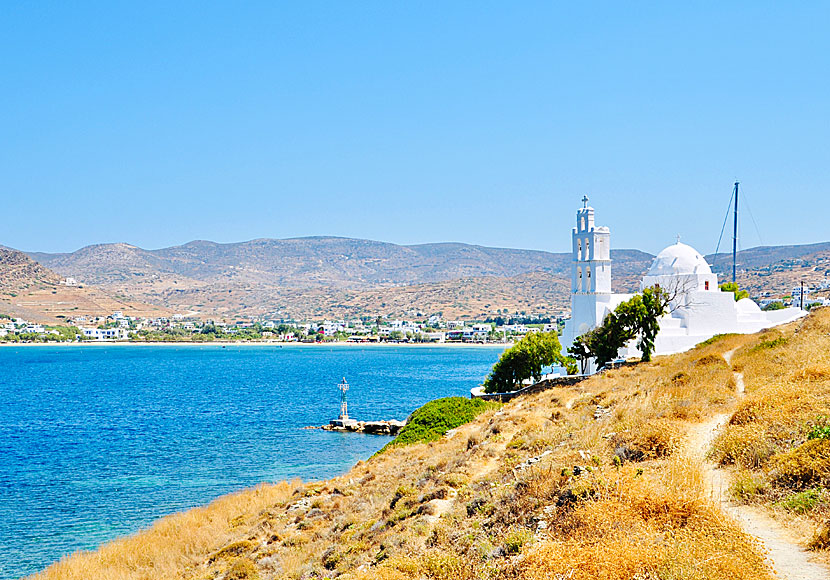 An easy hike to Valma beach via the beautiful church of Agia Irini.