If you are going to hike on Karpathos, I recommend Terrain maps, also called Skai Maps, which is a Greek cartographic company specialized in hiking maps. They have a map of Karpathos with a scale of 1:60,000. The map describes the best hiking routs on the island.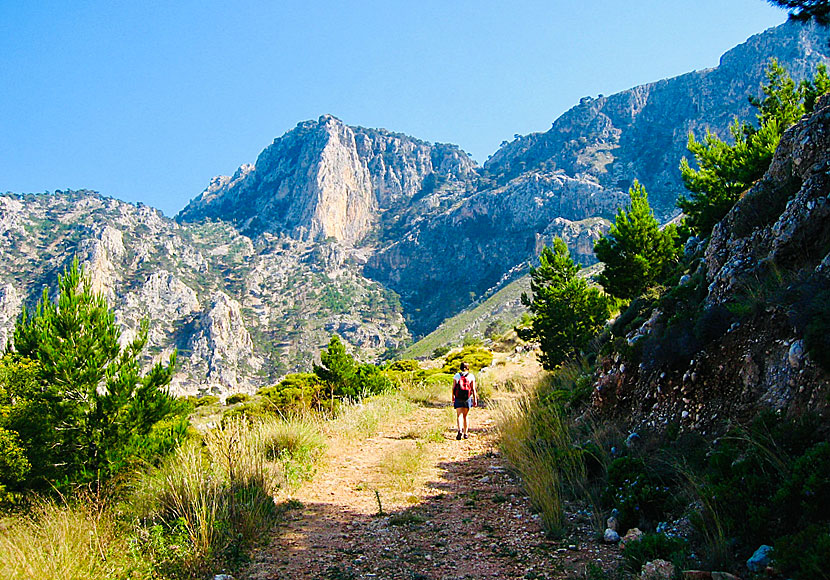 Karpathos magnificent nature offers very nice walks, like here above Apella.
Art and Walk is organizing walks, hikes and artistic workshops for mosaic and painting on Karpathos. Activities daily under the guidance of Swedish Thom and his Dutch wife Renate. They have lives and worked on Karpathos since 2011 and have a lot of knowledge about Karpathos and the proud Greek history and their traditions. This they try to transmit during their many different walks.