If you drive south along the coast from Kos Town, you pass a number of beaches. First Psaladi with its giant hotels and its popular water park.
When the road turns right you soon come to Agios Fokas, which is mostly visited by Greeks. The beach of Agios Fokas is really good and not as exploited as the other beaches near Kos Town. There is a pleasant drive after Agios Fokas, the landscape is hilly and the view of the sea is beautiful.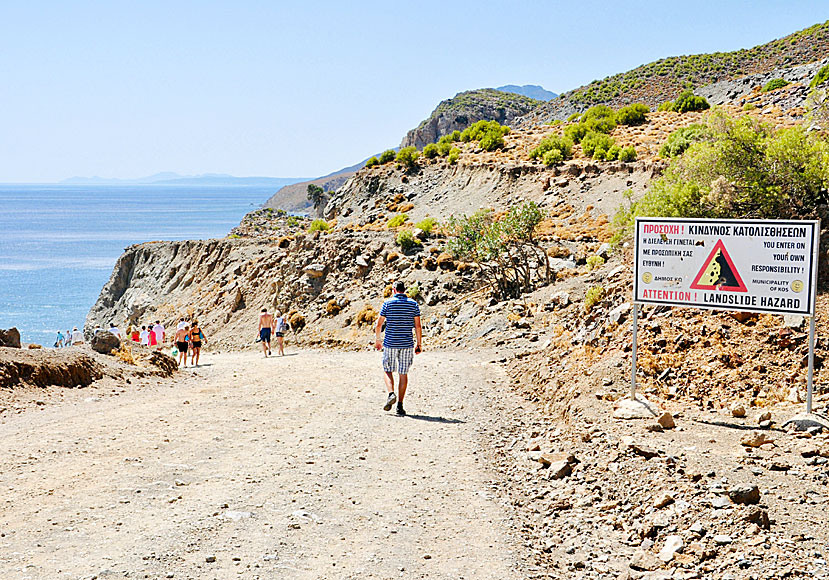 The road to Therma is in poor condition.
When you arrive at a parking area, it is time to stop. Therma is located below the parking area. It is possible to drive almost all the way down to the beaches, but the narrow dirt track is very steep and is not fun at all to drive, although many do so. At the parking area there is a canteen and lots of hungry goats.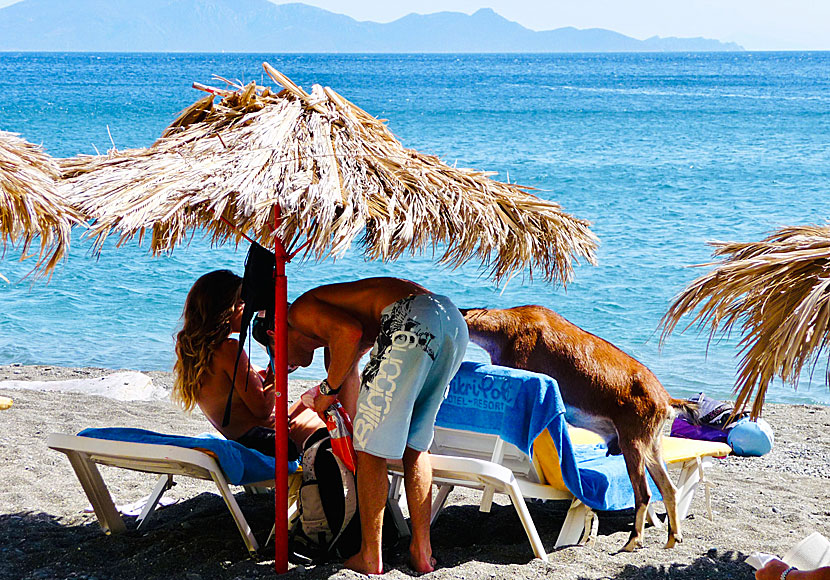 Beware of curious goats at the parking lot and down on the beach.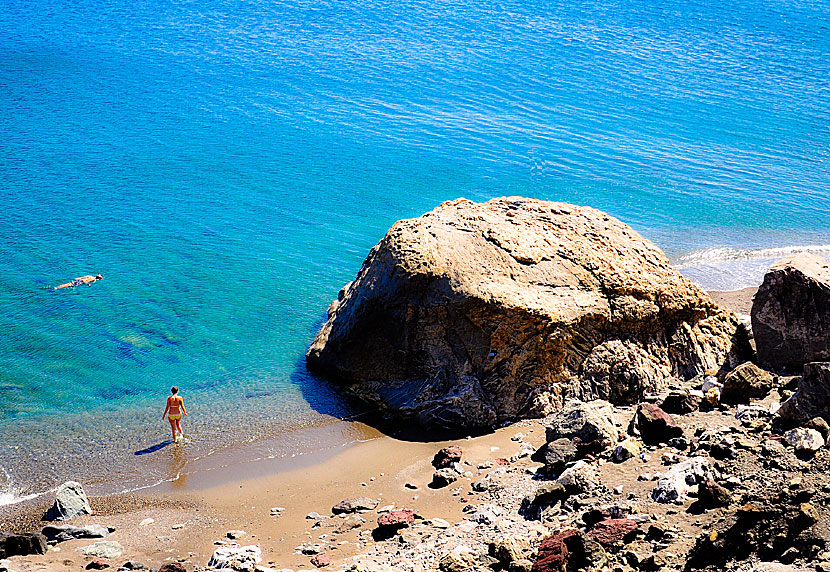 Before you get to Therma there is a nice little beach that I have named Kalimera beach.