Nikiana is located about 7 kilometres north of Nidri and about 3 kilometres south of Ligia. Like Ligia, Nikiana is an old fishing village that has been transformed into a package resort. Like Ligia, Nikiana is a quiet an peaceful village, most activity is in and around the port and at the beach. In the port lies tavernas with good location.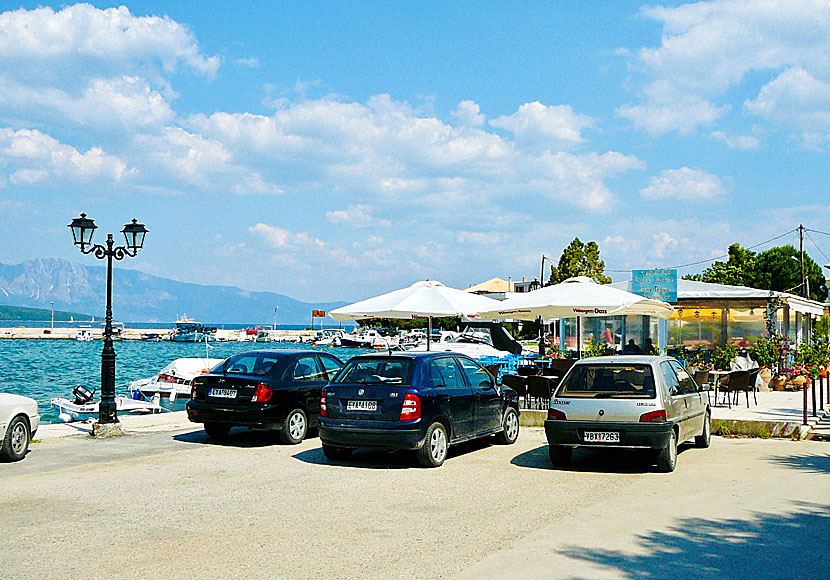 I think that Nikiana is good as a starting point, it's close to both Lefkada Town and to Nidri. A taxi to Nidri costs between 6-8 Euro. Nikiana's best taverna - Taverna Minas - is located a short distance from the port, on the road to Nidri. One time when we stayed in Nikiana, we ate at Taverna Minas four evenings of five, and we were never disappointed. The food is very good, the staff is nice, the music is great and the views is formidable. Highly recommended!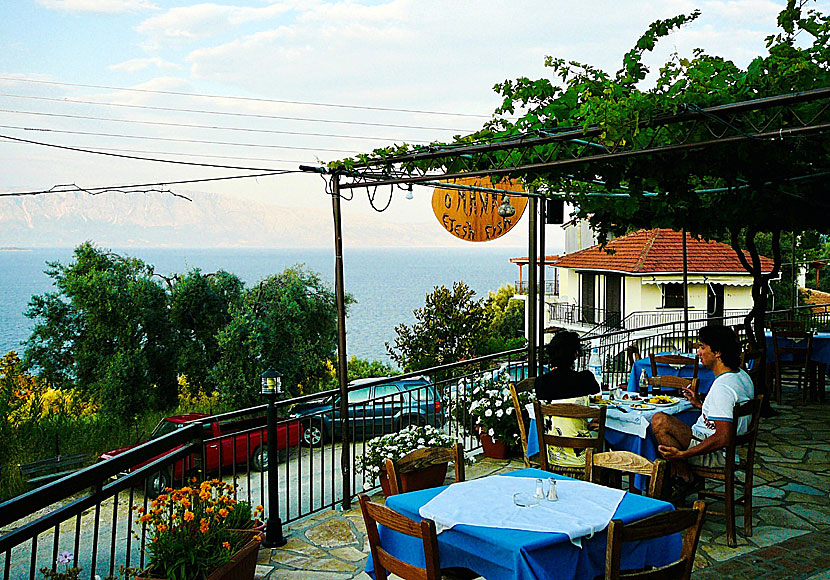 Taverna Minas in Nikiana. From Nikiana it is about seven kilometers to Nidri.