Where to stay on Lipsi is a matter of taste. I think it is best to stay at one of the pensions above the port. The view is nice and you will have full control of all ferries. A pleasure as good as any. Accommodation is also available along the seafront esplanade, inside the village, and at the beaches of Liendou and Kambos.
We usually stay at Galini, which is a simple pension with lovely views of the sea. Unfortunately, all rooms do not have views, the best rooms are number three and four, followed by room number two.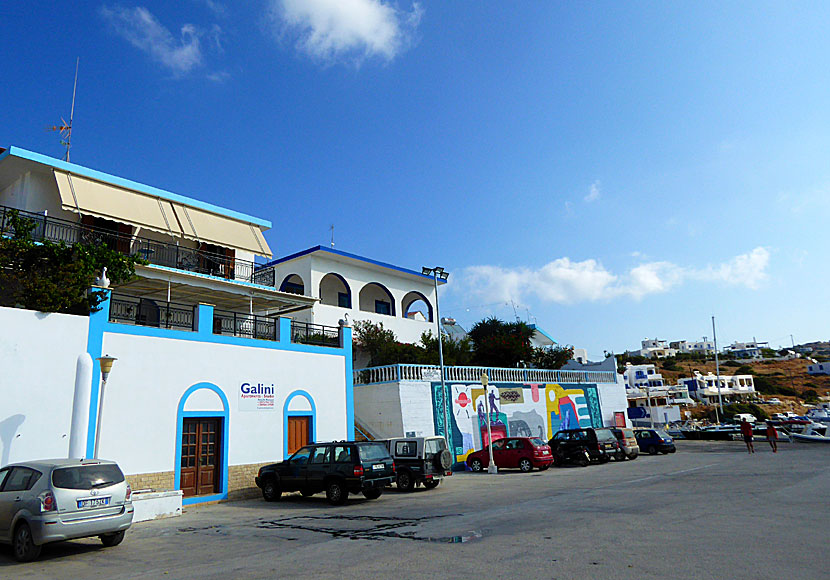 Galini in the port is on the left on picture.
Book other hotels in Lipsi here »
NOTE! At Lipsi there is a pension called Mira Mare, it's the worst place I've ever stayed at. There was no sink, toilet or shower in my room, and the AC didn't work. Not recommended!