If you like small Greek churches you can start to jump for joy by now, you will for sure get your fill of it on Lipsi. If not, you can relax and continue to read books, there is no remarkable sights that must be seen. Instead of observable sights, Lipsi offers - like so many other small islands - attractions that includes the life on a small Greek island, like to take a mezé ouzo at the ouzeria in the port and to listen to old men who have the ouzeria as their living room, it can be as interesting (or more interesting if you ask me) as a visit to Knossos in Crete.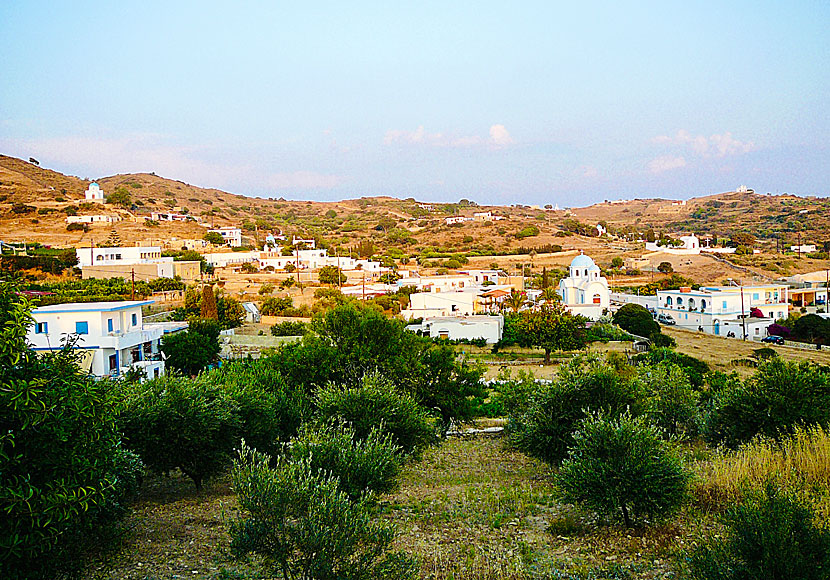 Seven churches and chapels of the same picture.
In the sixties Andy Warhol said that we all will have fifteen minutes of fame in our lifetime. Lipsi has already received its share of the limelight, even if reluctantly. The Greek police was landed with helicopters on the island in summer 2002. The police pretended to be fire-fighters, while in fact they were on the hunt for the leader of "Revolutionary Organization 17 November", characterized as a terrorist group, one of Europe's least known.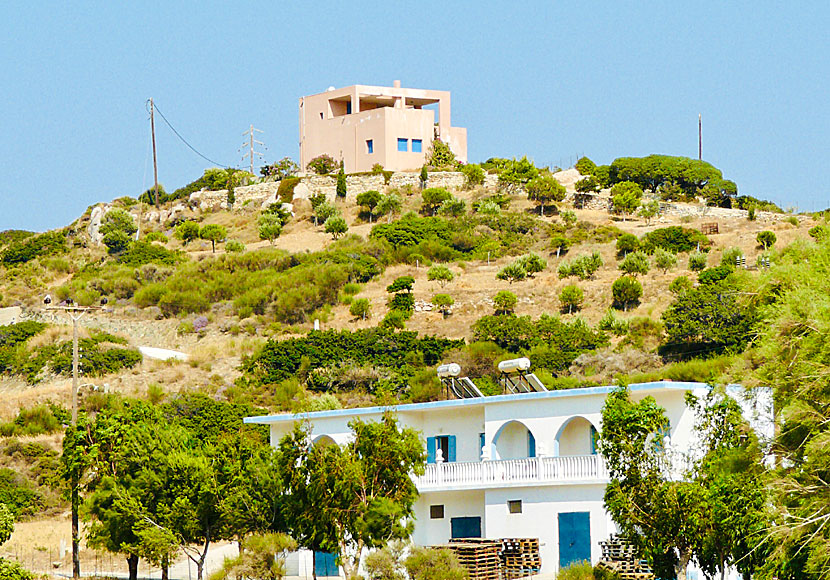 "The pink villa" that Alexandros Giotopoulos lived in. (The house is painted white today.)
The group carried out a number of political assassinations between 1975 and 2002. They mocked the Greek police for many years, until the summer of 2002. The leader - Alexandros Giotopoulos - lived under pseudonym on Lipsi for many years. No one knew (it is said) his true self.