BY DOMESTIC FLIGHTS
The closest domestic airports are on Leros and Samos.
BY FERRY
Unfortunately the ferry connections have become slightly poorer in recent years. But since summer 2017 they have become better again. Now their is also ferry connections with Fourni, Ikaria and Patmos. Check the time table when planning your trip.
The lifeline in this part of the Greek archipelago is called Nisos Kalymnos. Nisos Kalymnos is a small car ferry with its home port on Kalymnos, she sails the same route all year around: Kalymnos, Leros, Lipsi, Patmos, Arki, Agathonissi and Samos, where she turns and sails the same way back.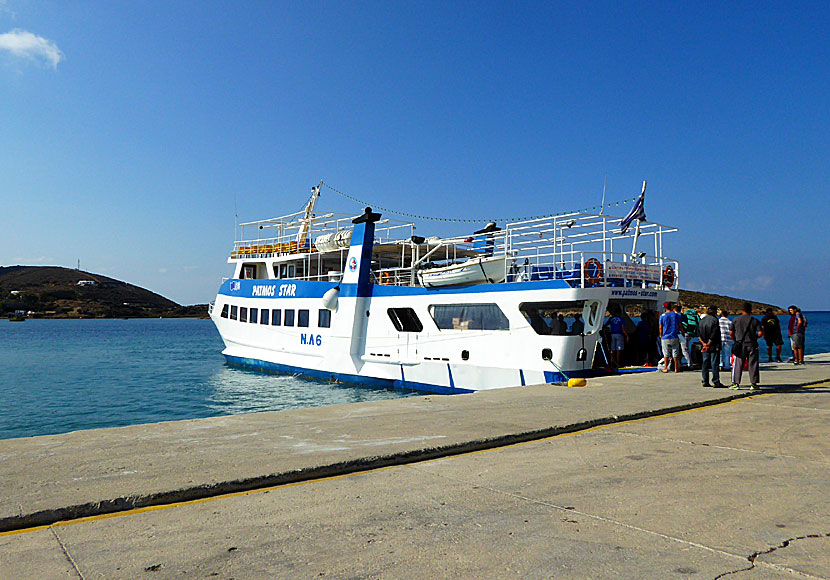 Patmos Star in the port of Lipsi.
Do not expect that Nisos Kalymnos runs on schedule, but you can bet that she sails in (almost) any weather. It takes a lot to make Nisos Kalymnos to stay in port. Leros Sea Ways and Patmos Star are two other small local boats that operate Lipsi.