On the Eastern Lipsi are some beaches that not many are visiting. There is no taverna at any of the beaches, so bring food and drinks.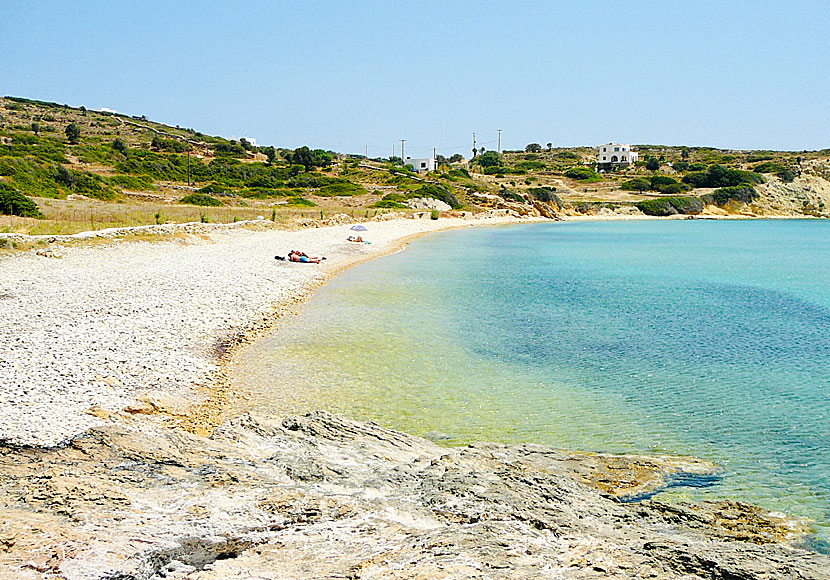 Pebble beach Kohlakura.
Kohlakura (Hohlakoura), northeast of Katsadia is one of Lipsi's exceptional beaches. The beach is wide, quite long, covered with pebbles and lacks shade from tamarisk trees. If you like large pebbles, you will love Kohlakura.
Tourkomnima is the name of a peninsula some distance northeast of Katsadia. Around the peninsula are three small beaches of less good quality. You do not run like mad if you say so. But the water is clear and clean and lovely to snorkel in and there are nice views over the sea and the uninhabited island of Aspronissi. It takes about 50 minutes to walk here from the village.