Psili Ammos is in my opinion the best sandy beach on Schinoussa. Admittedly it is small, but it is inviting and the water is clear and refreshing. No taverna, the nearest taverna lies in Mesaria. It takes between 30 and 40 minutes to walk here from Chora. You begin the walk to the beach at the bakery in Chora and continue until you arrive in Mesaria, there you go past the church and turn right at the sign pointing to Psili Amos.
If you walk the main street until it ends you come to a crossroad, if you turn left you will reach Almiros beach, if you turn right you will first reach Livadia beach and then Lioliou beach. At the crossroads there is a sign saying that Lioliou beach lies to the left, it is true, in a sense, but it is much closer (and much smoother) if you walk to the right.
Almiros is a narrow small beach in a beautiful bay with a view of Amorgos in the distant.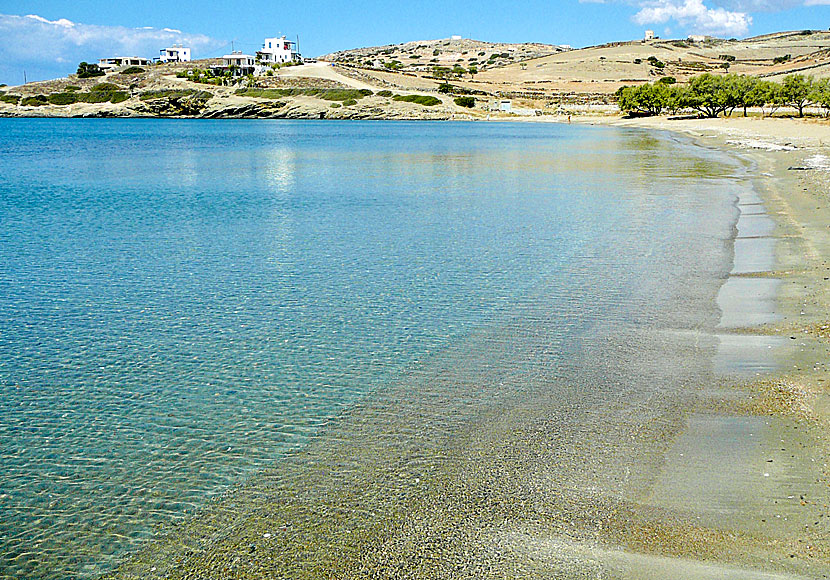 Livadia beach.
Livadia beach also lies in a beautiful bay. The beach is wide and shallow. Livadia is slowly being exploited, new houses are built every year.
Lioliou beach, as far south east as you can go, is in my opinion the island's second best beach: sand, lovely bottom and crystal clear waters. There are a few pensions and one taverna above the beach.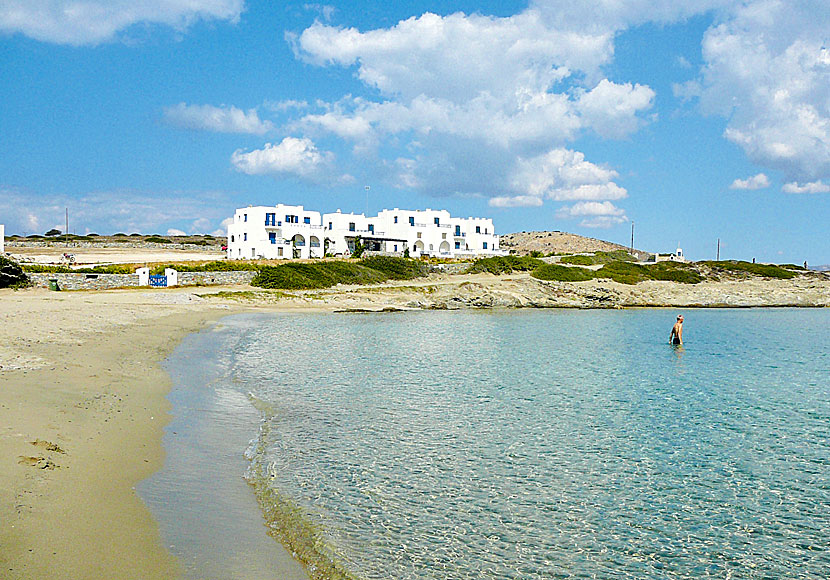 Lioliou beach.