Just as on Schinoussa's neighbouring islands of Iraklia, Koufonissi and Donoussa, almost everyone choose to get around on foot. It is not surprising, since the distances are short and there are few roads. It takes between 10-15 minutes to walk to the nearest beach, Tsigouri, and it takes about 45 minutes to walk to Psili Amos, which is farthest away.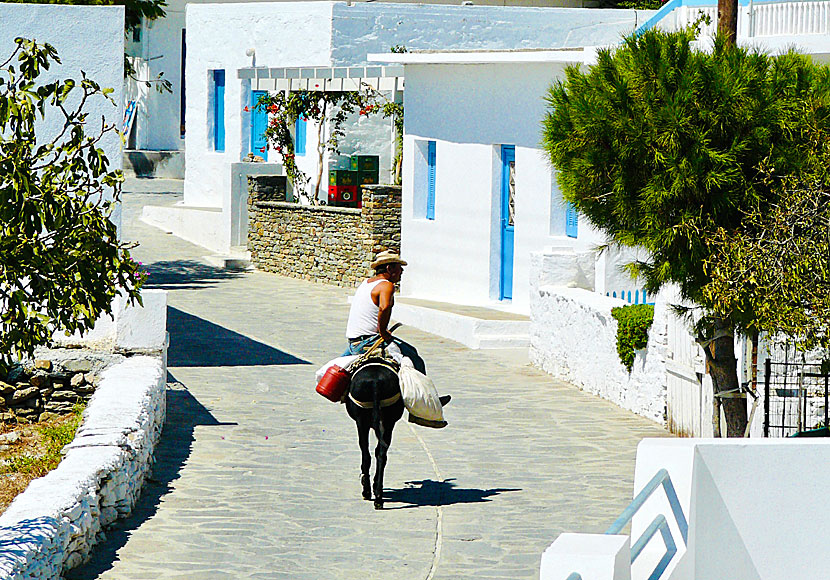 Donkeys are still common in Schinoussa.
BY SCOOTER AND CAR
It is not possibly to rent a car, on the other hand it is possible to rent a scooter. The scooter rental place lies at the end of Chora, and is only open during high season. I think it is quite unnecessary to rent a scooter, since there is almost nowhere to drive.
BY BUS AND TAXI
There are no taxis, but there is a bus is in high season. The rest of the year you must arrange the transport between the port and the Chora on your own.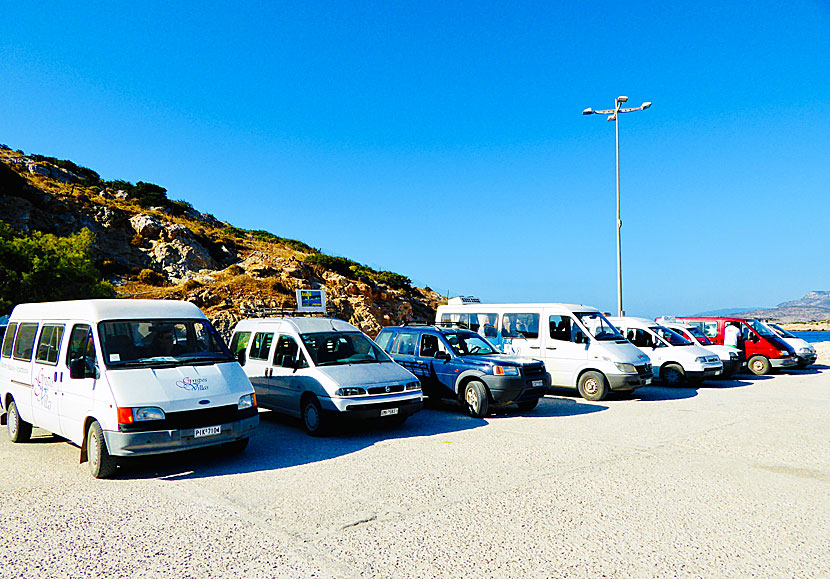 If you pre-book your accommodation you go with the hotel owners.
Either you walk up to the village, it is about 1.5 kilometres, or you go with someone of the letter of rooms. In other words, it is smartest to pre-book your accommodation.
HIKING
Schinoussa is an good hiking island. So if you like to hike you will like Schinoussa.