There are no historical sites, no ruins, no marble quarry, no temples, no monasteries. Instead, you have to thoroughly enjoy the small everyday events, like to meet the farmer with his cows down at Psili Ammos beach, like to try to get one of the donkeys to bray, like to try to find the way to that inaccessible beach that looks so fantastic from above, like to walk down to the port in the evening to drink a cup of coffee and a glass of Metaxa. The sunset is beautiful and may as well be considered as an attraction. Not to mention the beautiful sunrise.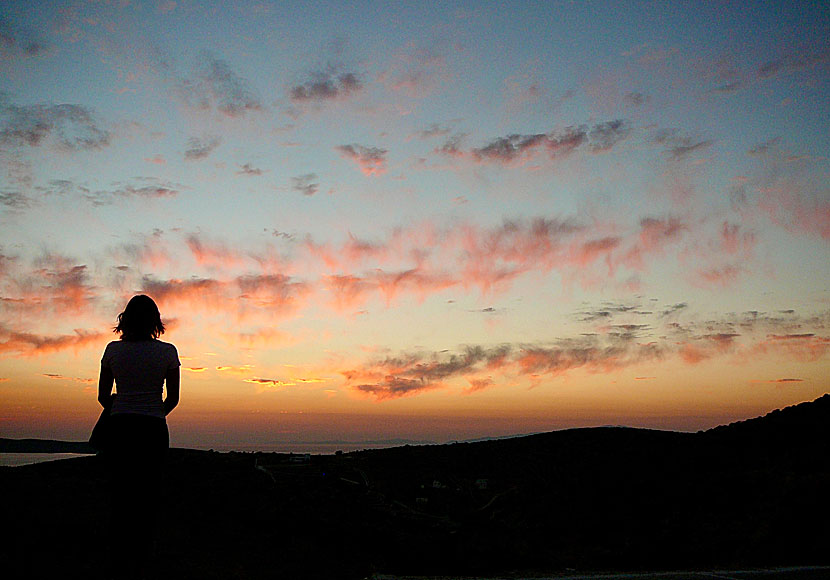 The sunset is an attraction.
When you walk home to Chora in the evening it is usually pitch black outside, and extremely quiet. To walk the short distance and look up in the sky is absolutely amazing, the whole sky is full of stars. They are always there, but when it's dark, like it is on Schinoussa, one sees an infinite number of stars. It is magical!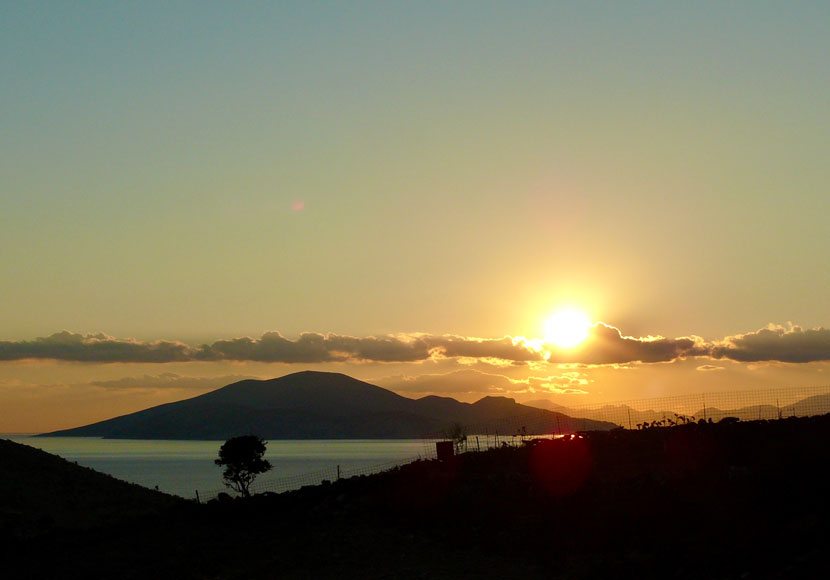 The beautiful sunrise with Amorgos in the background.