However, it is a joy to travel with Express Skopelitis in good weather, you chugs along between the islands of the Small Cyclades, you sit close to the waterline and it feels like you are out with your own boat in the archipelago.
Express Skopelitis runs the route Naxos, Iraklia, Schinoussa, Koufonissi and Amorgos all year round. Some departures also goes to Donoussa.
The journey between Naxos and Schinoussa takes about 1 hour and 45 minutes, longer if the wind blows. In high season, Express Skopelitis runs six times a week, during low season three to four times a week.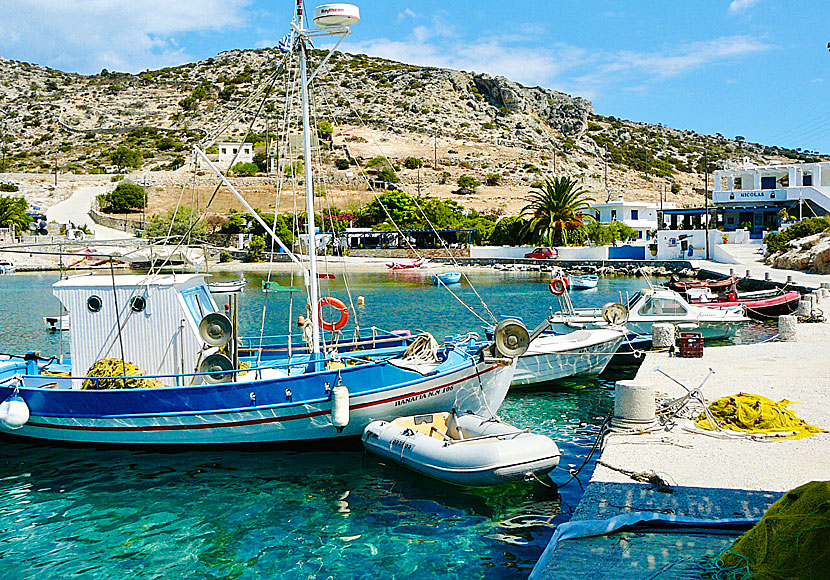 The small port of Schinoussa.
Do you think that Express Skopelitis feels insecure, or takes too long time, you can choose to go with big ferries from both Naxos and Piraeus. The ferries from Naxos leave late at night, usually you will arrive in the middle of the night. The ferries from Naxos start out from Piraeus, so if you start your journey in Athens you will arrive the same time.
Ferry timetable for Schinoussa »