The mythical village of Anogia in Crete is located about 66 kilometres east of Rethymno and about 48 kilometres west of Heraklion.
Almost all men in Anogia are dressed in black from head to foot, even their big cars are black. Of course, everyone has a moustache, and wears high (black) boots. You get scared just thinking about it, don't you? I'm just kidding, the residents of Anogia are just as friendly as everyone else in Crete. But they are dressed in black. :-)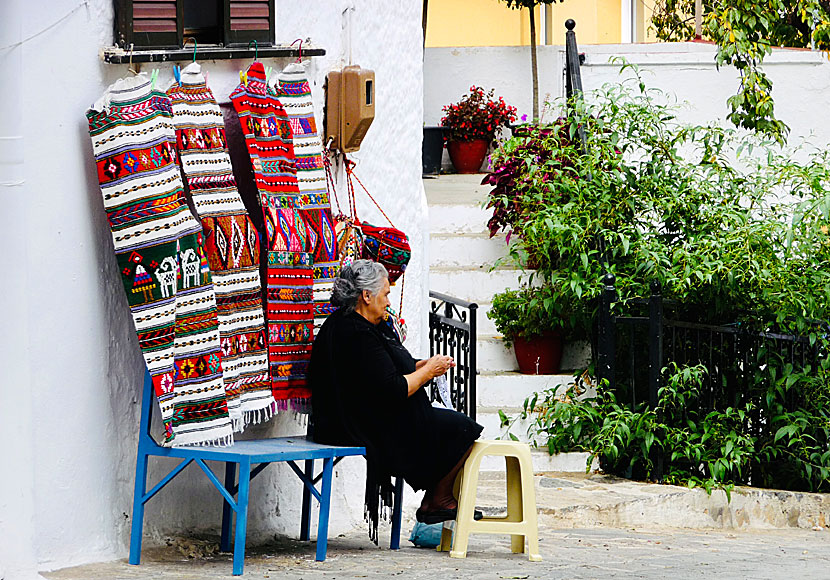 Anogia is known for its hand-woven carpets and textiles.
Anogia is said to be the last village in Crete to become civilized. True or not, I leave unsaid. What is true is that the inhabitants of Anogia are known for their rebellious spirit and their determination to express their Cretan character. Anogia was the base for parts of the resistance movement during the second world war, and the village had to pay dearly for that.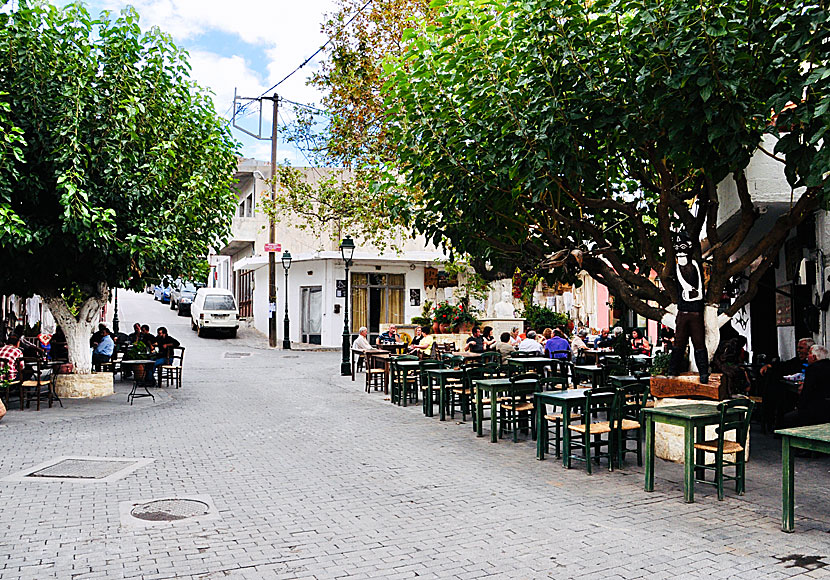 The square in Anogia where Nikos Xylouris Museum is located.
After the German general Kreipe had been kidnapped outside Archanes (just south of Heraklion) in May 1944, the kidnappers (together with the general) hid for a while in Anogia. As reprisal, the Nazis emptied the village (a number of the inhabitants were executed) and laid Anogia in ruins. The villagers returned after the war and rebuilt the village.
Anogia of today is calm and quiet. The village has a tremendously beautiful location at the foot of Mount Psiloritis, also known as Mount Ida. The village is divided into an upper and a lower part. Most of the village life revolves around the square in the lower part.