In and around the square are a number of tavernas and cafes, as well as shops selling hand-woven textiles. Anogia is known throughout Crete for its hand-woven carpets and embroidered textiles. Embroidering black-clad women sits here, there and everywhere. Thanks to the renown, bus loads of tourists comes to Anogia every day.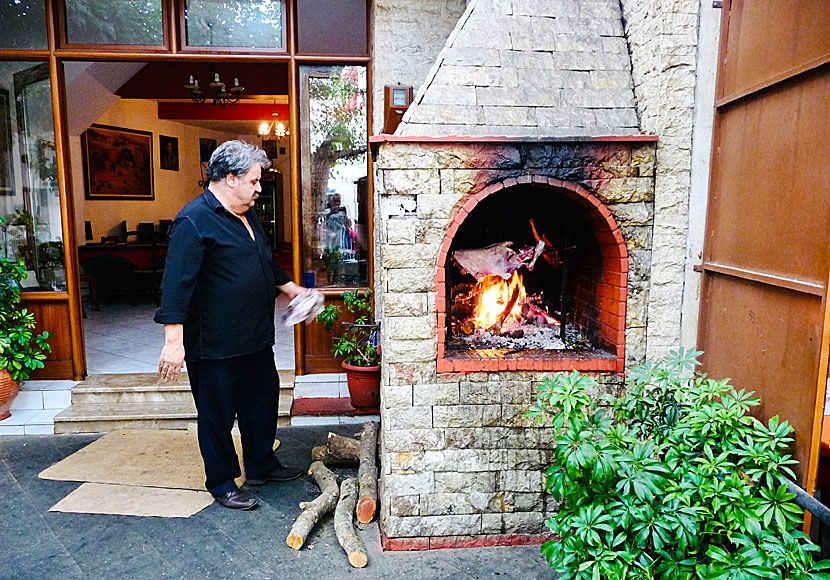 Grilled lamb is the specialty of Anogia. Grilled by "Men in black".
When it comes to tavernas, there are more than you first think. Almost everyone has grilled lamb as specialty. The largest range is in the lower part of the village. In the square there are several tavernas with large grills where lambs rotates on long spits.
In the square there is also a small museum dedicated to the mythical singer Nikos Xylouris, who died in cancer in 1980 only 55 years old.

Read more about Nikos Xylouris here »
ACCOMMODATION IN ANOGIA
Anogia is worth more than just a short visit. One should stay overnight to be able to get to feel the atmosphere in this particular village. Our favourite is Hotel Aristea.
Book other hotels in Anogia here »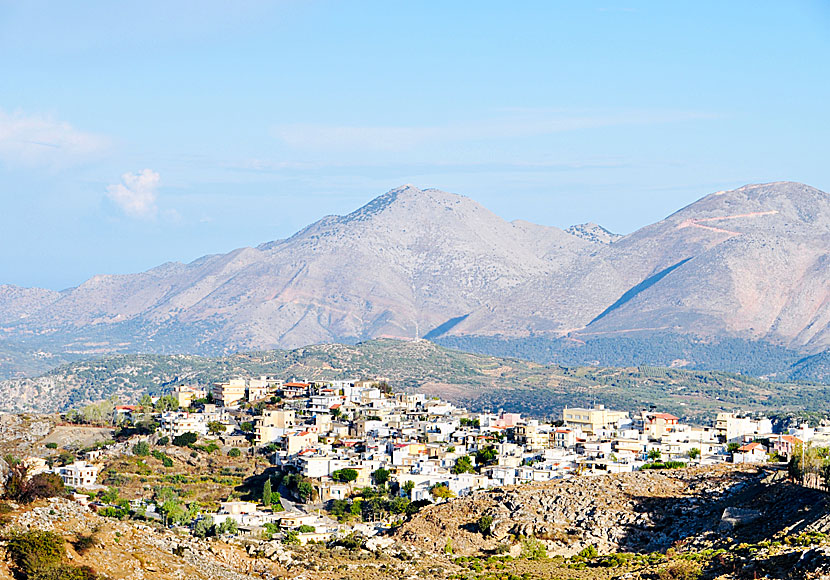 View of Anogia and Mount Psiloritis.
If you stay overnight in Anogia you will also have time to do other things, like driving up to the Nida plateau, and the famous Idaion Cave. Also, don't miss Sendoni Cave located in the village of Zoniana near Anogia.