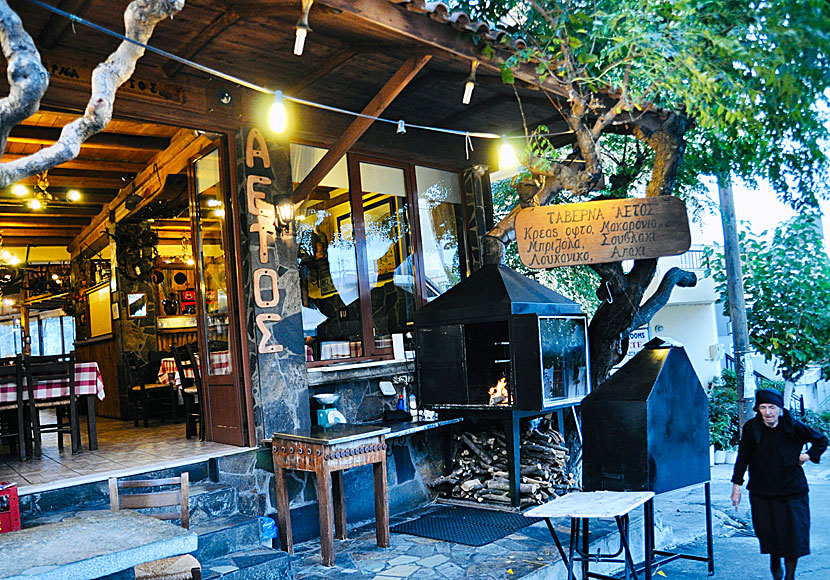 One of the restaurants in the upper part of Anogia.
In the square there is also a small museum dedicated to the mythical singer Nikos Xylouris, who died in cancer in 1980 only 55 years old. He is called both "The Voice of Crete" and "The Archangel of Crete". None of us non-Greeks can understand how prominent he was in Greece during his lifetime, and in fact still is, something that is clearly noticeable in Anogia where the museum is located, where he stands statue and where he has a theatre named after him.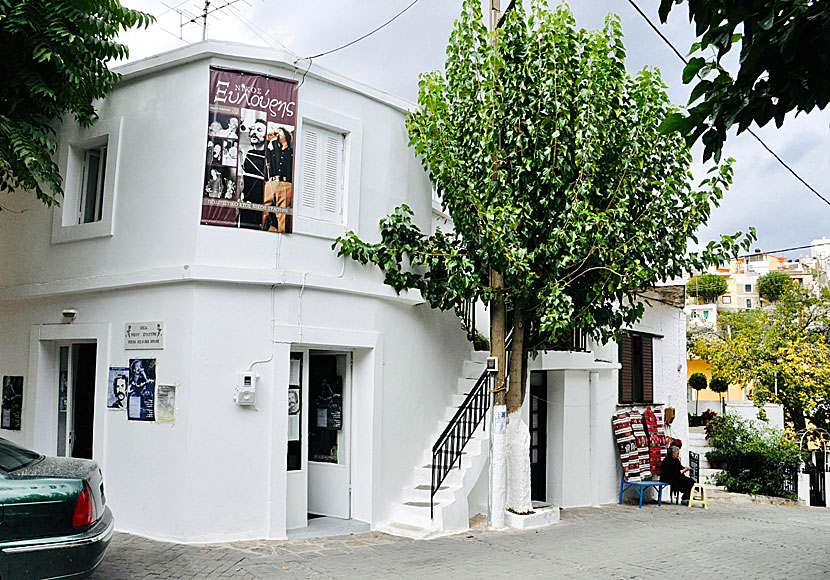 Nikos Xylouris museum in the square of Anogia.
You might think that the inhabitants of this tight-knit village are unfriendly. But it's just the opposite, they are extremely friendly and very hospitable. Even the older men dressed in black are very nice, even if they don't know much English. As we sat in the square one evening, I ordered a glass of raki from the man with the black boots pictured below. When he came out, he also brought a glass of raki for my wife Camilla, and he said: "the lady should also have a glass of raki, free of charge of course". :-)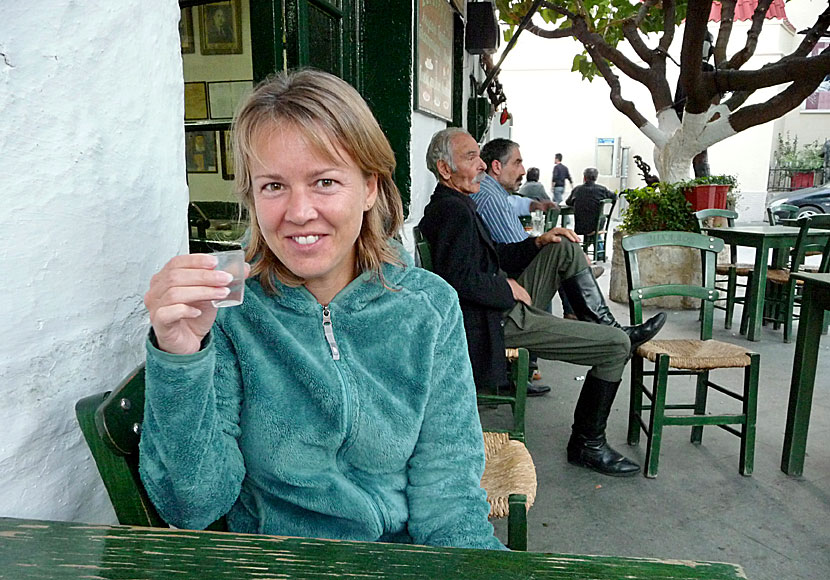 The lady should also have a glass of raki, free of charge of course, sa mannen med de svarta stövlarna.
Waking up early in the morning, putting the coffee on and going out on the balcony and watching the surrounding mountains wake up, and hearing the coffee maker bubbling from inside the kitchen, that feeling is hard to beat. Anogia is such a village, a village made for everyone who likes the sound of bubbling coffee makers and quiet peaceful mornings.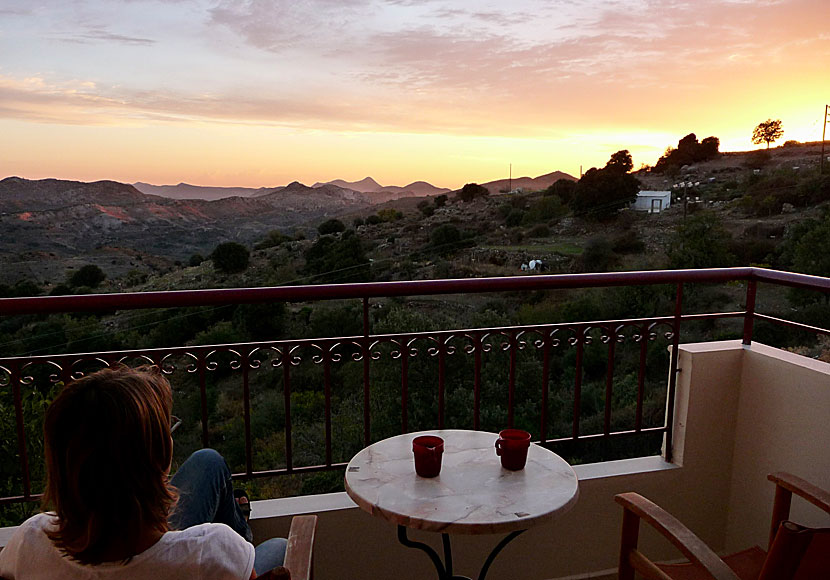 Sunrise with coffee at Hotel Aristea in Anogia.