I myself have never hiked on Kos and I'm not sure whether it's a good hiking island or not. But I can very well imagine that it is a good hiking island since the scenery is very beautiful in its places. So far, I've just walked along the beautiful beaches. Next time I go to Kos I will do some real hikes. :-)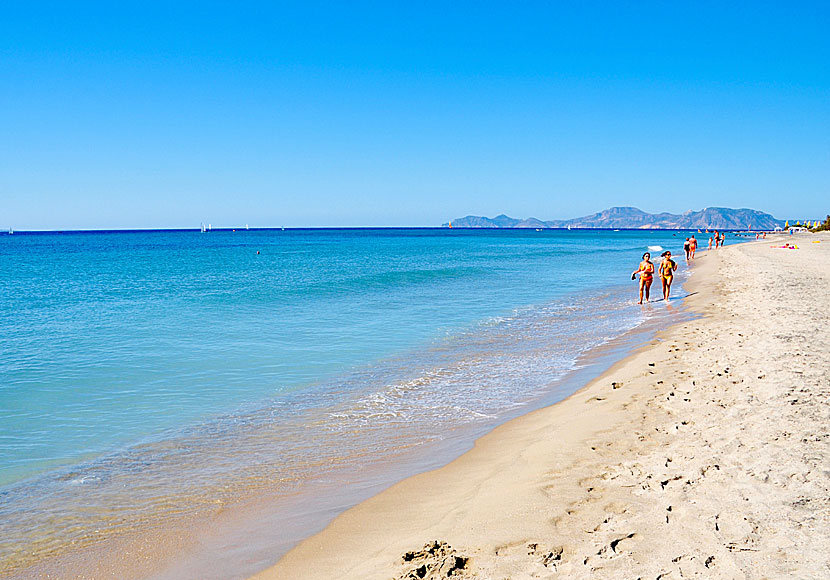 Most people choose to walk along the beaches, like here at Helona beach. Nisyros in the background.
The best hiking map of Kos is published by the Greek cartographic company Terrain maps, also known as Skai Maps. The scale is 1:45,000 and can be purchased on Kos. The map describes the best hiking routes on the island.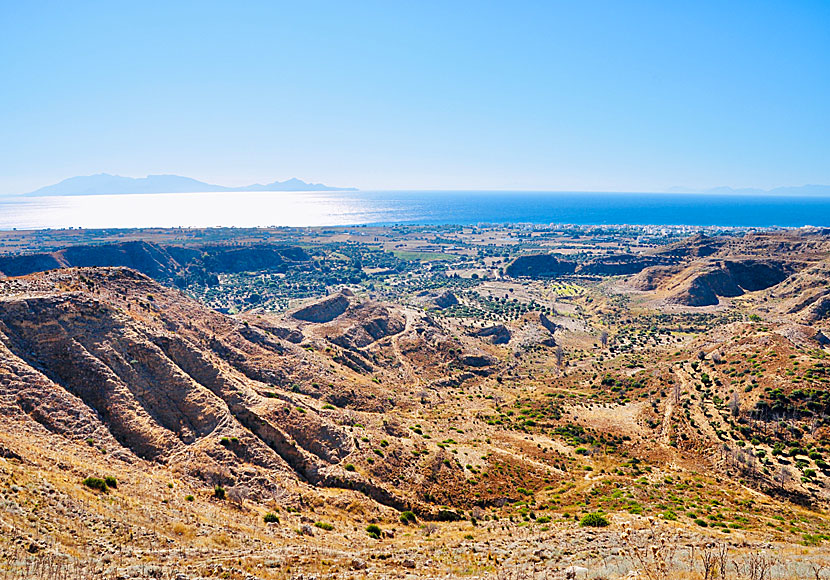 Parts of Kos offer exciting scenery, as here from Antimachia.